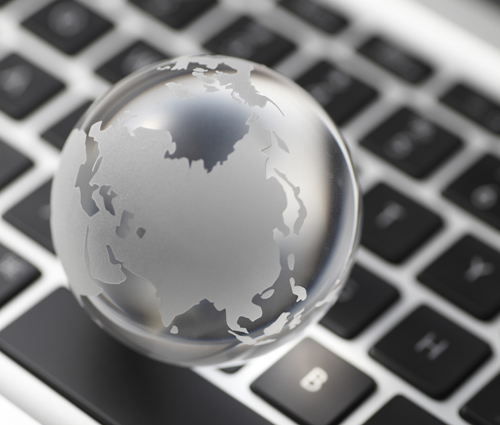 Emerging markets such as the BRICS nations – Brazil, Russia, India, China, and South Africa – provide a wealth of opportunities for businesses looking to grow their global market share. Not only are these countries home to billions of potential customers, they are a great place to source materials and supplies at a low cost.
If you want to take advantage of the numerous business opportunities emerging markets offer, you should proceed with caution and conduct background research. Each country has a different way of doing business and unique regulations, which you need to be aware of if you are to develop successful trading links.
Finding suppliers in growing economies
Back in 2003, Goldman Sachs suggested that the BRICS nations will become the world's most dominant suppliers, with China and India providing manufactured goods and services and Brazil and Russia accounting for much of the world's raw materials[1]. It is thought that South Africa will be a very important mineral supplier across the globe, with figures from Citigroup suggesting the nation is already the world's richest country in terms of its mineral reserves, worth an estimated $2.5 trillion.
It's not just the plentiful products and resources which make suppliers in the BRICS countries so appealing; sourcing products from emerging markets can be considerably cheaper as labour costs are lower.
However choosing a supplier is not simply a case of finding someone who can provide you with the products you want for the lowest price. You need to be able to guarantee quality, ensure your supplier can meet your demands and build a lasting relationship so you aren't let down in the future.
Make use of the internet
To get started finding potential suppliers, make use of the web. You can use global marketplaces to get in touch with suppliers and see what they can offer, or visit virtual trade shows, which allow you to peruse potential suppliers from the comfort of your desk.
Check trading capabilities
When choosing a potential supplier it is important to check their trading capabilities; are they able to produce the quantities you need to the required quality and specifications? You also need to consider your own expansion plans; if a supplier is unable to cope with growing orders, it may not be worth establishing a relationship with them to start with.
Have contracts in place
In the earlier days of trading with BRICS nations, many buyers did not have long-term purchase contracts with their suppliers. This was because products were so cheap, they could absorb the costs incurred if products were subject to an intellectual property infringement challenge or found to contain non-standard parts.
This is no longer the case and buyers need to impose the same contracts on foreign suppliers as they would domestic companies. It is important to make sure that suppliers understand these contracts and what non-compliance will mean for them.
Establish communication
Once you have selected suppliers it is important to maintain regular communication. Once again, you can make use of the web and tools such as email, video chat and instant messaging to check that suppliers have understood your requirements and are on track with orders.
When working with suppliers in emerging markets there is also the language barrier to consider. Does your chosen supplier speak any English or can someone in your organisation speak their language?
Check you are getting the best deal
Emerging markets are developing at a fast pace, which means that their business environments are shifting continually. For example, China was once the go-to country for cheap products; however, in recent years labour costs have increased meaning it is not always the most competitive option, especially when compared to India.
Make sure you are assessing your suppliers and alternative options regularly so you know you are getting the best deal.
Localise your offering
While it is easy to group the BRICS nations together, it is important to remember that they are culturally very different, meaning offerings need to be localised. Think about the products you are selling; is there an audience for them in all the BRICS countries or just one or two?
You also need to think about your packaging and marketing materials. Different countries use different units of measurement and would expect different portions etc.
Understand the culture you are working with
When selling overseas, it is important to be respectful of different cultures. Think about local customs and how you can adapt your products and business practices so they fit in.
Small changes can make all the difference. For example, in Brazil you should address customers by their title followed by their first name, while in India it is important to use formal titles or 'sir' or 'madam' when communicating with consumers.
Consider the legal framework
Each of the BRICS nations has very different rules and regulations governing international trade. In Brazil, ecommerce is not very well regulated, it is only recently that laws were passed saying all e-tailers must display official registration numbers, addresses and contact details. In China, the government has no direct responsibility to ensure consumers' personal information rights are adhered to when using ecommerce, instead the payment method is supposed to protect the consumer.
The legal system in India is closely aligned with that in the UK, making it easier to trade with than other nations in theory, although logistics can be a huge challenge in India.
Make use of online marketplaces
When you first start trading with other nations, online marketplaces can be a good place to start. They put you directly in touch with millions of potential customers, without you having to go to the trouble and expense of building a presence in the country you want to sell to.