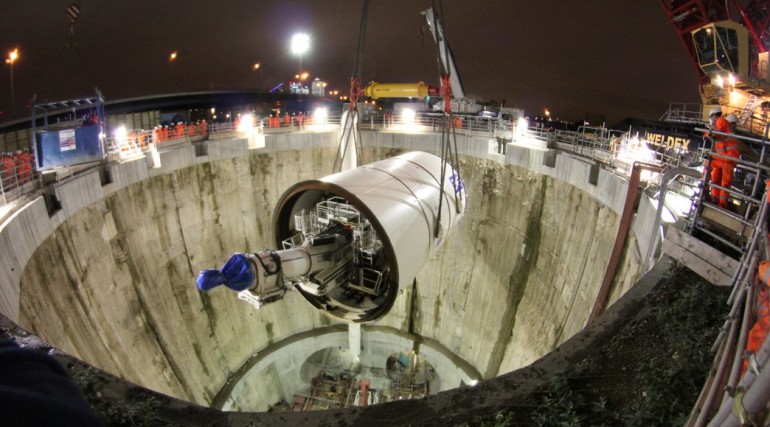 To the disappointment of rival bidders Arriva, Keolis and National Express, the eight year concession to run Crossrail, the £15 billion project that will provide trains in an east-west link across London, with links to south London as well, has been granted to MTR. Short for Mass Transit Railway this is a company that operates nine urban lines in Hong Kong, and already runs London's Overground metro service in conjunction with Arriva.
Announcing the deal on July 17, Transport for London (TfL) said MTR was expected to employ around 1,100 staff with up to 850 new roles, creating many hundreds of jobs for local people including around 400 drivers; more than 50 apprenticeships will be available for people from communities along the route. Crossrail could also support 55,000 full-time ancillary jobs around the UK.
The construction of Crossrail will generate at least 75,000 business opportunities across the country with 97 percent of companies in Crossrail's supply chain based in the UK. Transport Secretary Patrick McLoughlin said: "This is great news for passengers across the capital and marks a significant milestone in the project. Crossrail will provide a better and faster service for millions of commuters and will help create up to 30,000 additional jobs in central London by 2026."
This is one of the most ambitious transport construction projects undertaken in London since the original underground was built during the 19th century. MTR will start running services from the end of May 2015 between Liverpool Street and Shenfield, when it takes over the existing stopping services currently operated by Abellio Greater Anglia.
New trains will begin entering service in 2017. Due to fully open by the end of 2019, Crossrail will connect Heathrow airport west of London to the county of Essex in the east through 26 miles of new tunnels with the objective of speeding up connections and relieving pressure on London's congested underground. McLoughlin commented: "Crossrail is a part of our long-term economic plan and one of the many rail infrastructure projects benefiting from record levels of Government investment. Together with Thameslink, investment in rail in the North and a major electrification programme, we are creating jobs, boosting business and generating lasting economic growth across the UK."