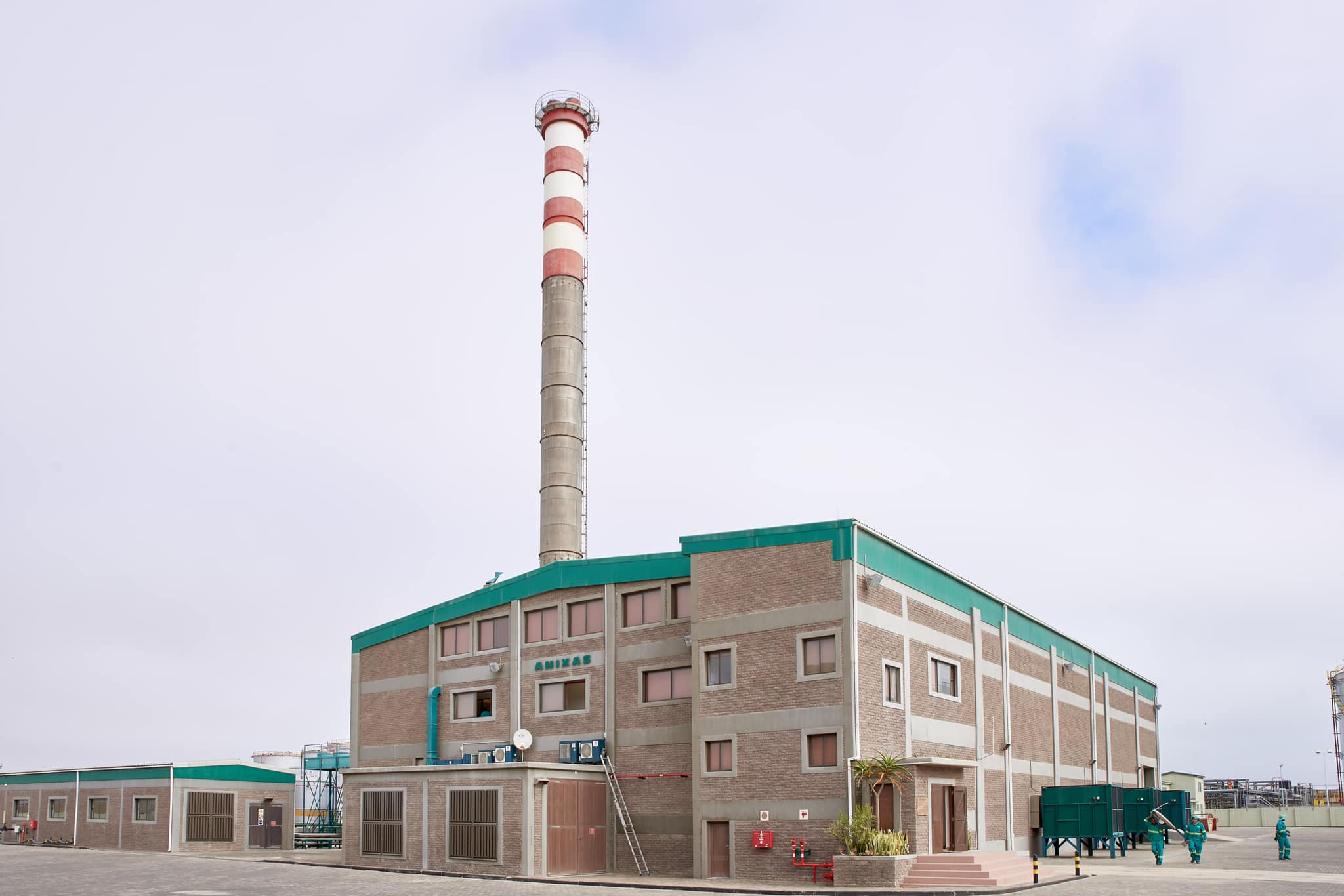 It has been over a decade since Business Excellence (BE) first ran a feature on Namibia Power (NamPower). At that time, the company was focused on delivering the Caprivi Link Interconnector (now known as the Zambezi Link Interconnector), a N$3.2 billion project which would connect Namibia's electricity network with its northern neighbours, enabling it to trade directly with them. Delivered in 2012, the company has now set its sights on more ambitious targets.
In a recent interview with NamPower's Managing Director, Kahenge Haulofu, we had the opportunity to discuss the scope of these ambitions, against a backdrop of often challenging conditions. Mr. Haulofu was kind enough to talk us through the projects underway at NamPower and how they will continue to contribute to electricity access and stability in Namibia. What emerges quite clearly is the central role that NamPower plays in Namibia's movement to prosperity.
 
A Changing Energy Mix in a Changing Environment
In the time since BE's last engagement with NamPower, its work has contributed to the country's electricity access evolving from around 45% of the total to approximately 50%. Despite the progress, Mr. Haulofu knows that the company has its work cut out: "The Minister of Mines and Energy has set Namibia a target of adding 220MW of generation capacity between 2019 and 2023, and 150MW of this has been allocated to NamPower."
He continues: "Our intent is to develop six renewable energy generation projects under our strategic pillar of 'ensuring security of supply.' The introduction of these projects will significantly change NamPower's energy mix from traditional sources of energy, and over time decrease the country's dependence on energy imports." This is of critical importance: About 60% of Namibia's electricity is still imported - down from about 80% a decade ago.
Mr. Haulofu outlines in some detail NamPower's intent to develop the six renewable energy generation projects under its strategic plan. Two of the six projects will be implemented by Independent Power Producers (IPPs), whereby NamPower will be off-taker, while the four projects will be owned and operated by the company, and primarily funded from NamPower's own balance sheet.
He says: "The IPPs are the Khan 20MW solar PV project, on which construction started in March 2022, and the commercial operation date is expected in the third quarter of 2023, while the 50MW Wind Project, is currently under evaluation. We're very close to awarding the contract to the successful bidder, after which we'll sign the project agreements. The financial close on this project is also expected in the third quarter of 2023."
The four projects, to be fully owned and operated by NamPower are the Omburu 20MW Solar PV Project (completed in March 2022), a 40MW Wind Power Project (planned for completion in October 2024), a 40MW Biomass Power Project (planned for completion in  second quarter of 2025), and the 50MW Anixas II, Firm Power Project, where detailed engineering is already in progress, and the completion of the projected is expected in December 2023.
Mr. Haulofu makes no secret of his enthusiasm for these projects. He notes: "All of these important projects are at an advanced stage. Furthermore, several transmission projects which were also approved as part of our corporate strategy and business plan will be delivered in the next five years to strengthen Namibia's national grid, and to dispatch the power generated from these six new generation projects to the end customer."
 



Dealing with COVID-19
NamPower continued to add to Namibia's electricity connectivity over the past two years, despite being in the midst of the COVID-19 pandemic. Mr. Haulofu says: "I believe that there is no business that has not been impacted by COVID-19. NamPower was not spared as it was compelled to adjust its way of doing business. The systematic impact of COVID-19 and the lockdown put severe pressure on the operations of the company and the national economy."
He adds: "For example, the country's already challenging economic situation combined with the impact of the COVID-19 pandemic on the economy, negatively impacted NamPower's debtors' collection days. Right now, it takes us an average of 81 days to collect revenue from customers, indicative of the existing challenging economic situation and the impact of the pandemic on businesses, as well as on individuals."
NamPower was sensitive to these new demands, as it experienced the harsh toll of COVID-19 at firsthand. Mr. Haulofu says: "we lost some cherished employees who served the company for many years and contributed to making NamPower the company it is today." This brought home the reality of the virus to many, and the fact that "NamPower had to adapt to new ways of operating and realising that we couldn't go about business as usual."
The silver lining is that the team has come through the dark times, he says: "The period also compelled staff to come up with innovative alternative solutions, in cases of lengthy turnaround time of repairs on equipment that needed to be sent out of country. A case in point is the solution for the ever-faulty Voltage Regulating Relays that NamPower Engineers found in-house. The Protection, Telecommunication, Metering & Control (PTM&C) team had designed, tested, and successfully implemented a simple, but reliable Automatic Voltage Regulation (AVR) solution for the Walvis Bay Substation Transformers."


The Future
When asked about NamPower's priority over the next five to ten years, Mr. Haulofu is unflinching in his answer: "Ensuring the security of supply. We want to achieve that through optimally expanding and upgrading the company's generation and transmission capacity, while capitalising on the opportunities presented in the Southern African Power Pool (SAPP). In the process NamPower wants to ensure a least-cost electricity supply mix, by investing in a generation project mix and technologies that result in the least-cost electricity to customers."
He acknowledges too, that this needs to be achieved sustainably, saying: "the region as a whole needs to focus on adding new generation plants to the grid that is dispatchable, while using local energy sources that are economically and environmentally sustainable to meet future demand growth." This is the kind of joined-up forward thinking that will see NamPower deliver on its targets and push this small African nation towards energy independence.