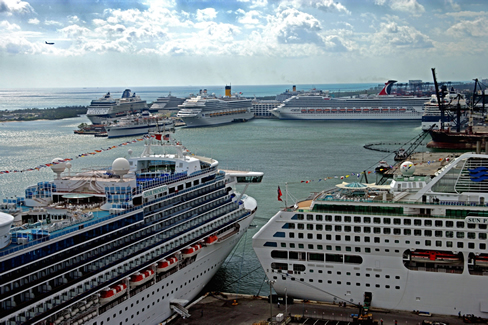 The recipients of the prestigious 2014 Projects of the Year Awards were declared during the 6th North American Strategic Infrastructure Leadership Forum in Washington, DC. The awards were selected from an initial list of 400 projects valued at $370 billion.
"As we saw at CG/LA's North American Leadership Forum, increased infrastructure spending on large and complex projects is making best practice and continuous process improvement more important than ever," said Leigh Jasper, CEO and Co-Founder of official sponsor Aconex. "Aconex is proud to be the Project of the Year sponsor, recognizing the exceptional finalists and winners as they manage risk and quality to successfully deliver these critical projects."
The winners are as follows:
Strategic Project of the Year:
San Antonio Water System - Texas
Job Creation Project of the Year:
Port Everglades Master Plan - Florida (pictured)
Green/New Infrastructure Project of the Year:
AES Energy Storage - California
Finance Project of the Year: (Tie)
Rapid Bridge Replacement P3 - Pennsylvania
Texas Central Railway High Speed Rail - Texas
Engineering Project of the Year:
Bay Delta Conservation Plan Tunnels - California
The North American Strategic Infrastructure Leadership Forum drew more than 300 industry executives from all aspects of an infrastructure project lifecycle - including lenders and investors, law, design, engineering and construction firms, and owner operators - to focus on projects with business opportunities within the next 3-18 months. The Forums are open to the public and more information can be found at cg-la.com.