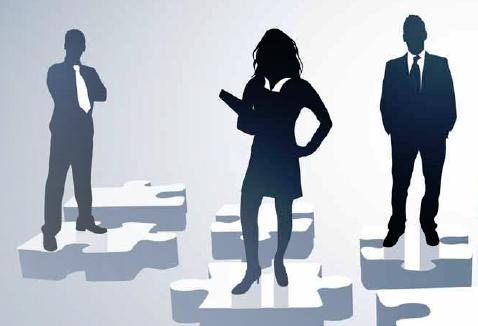 Bob Vormittag, CEO, VAI, discusses the essential components for any business to compete in the new economy—improve practices, enhance customer service and perfect product lines.
As the world economy slowly emerges from recession, many companies are taking stock, analyzing losses and evaluating lessons. In the past two years, the harsh reality of reduced profit margins forced smart firms to adjust internal operations and service models to compensate. While this has been a difficult period for companies in nearly every industry, we can reflect on the recent past and emerge with a renewed vision and charge to improve practices, enhance customer service and perfect product lines. Truly embracing this as an opportunity to work smarter and reevaluate priorities will allow room to implement the essential components necessary for any business to compete and win in the modern economy.
Supremely competitive products and services that offer extreme value are critical now more than ever. Quite simply, companies must perfect offerings to meet customer expectations. This is an achievable goal if we take the time to listen to our client base, proactively seek out suggestions and incorporate relevant recommendations into new releases. The formula is a simple one, but the time and effort involved in making this an achievable goal is significant.
It is important to understand that soliciting this type of feedback from your customer base requires a prolonged and concerted effort, built into the research and development process. While this likely requires some reorganization of established practices, the benefits are well worth the effort and will enhance product and service offerings, while catering to customer needs. This process will provide insight into the requirements of your market and inform the next phase of innovation, guaranteeing that your company keeps its current clients happy and has the capability to win new clients based on product capabilities.
Certainly, the R&D process should be mindful of pricing concerns. Today's customers demand that products and services provide exceptional value for money. To meet this demand, companies must streamline processes as much as possible to build in the required value. A meticulous, systematic evaluation and justification of every sustained cost is essential. This practice will uncover where and what is expendable. To perform an impartial assessment, a company should create formal procedures to examine costs and adjust where necessary.
Customers expect more 'bang for the buck' and companies must be prepared to deliver the WOW factor at an affordable price point. This means that businesses should be prepared to deliver more and enhance product applications and features to provide unprecedented value.
From good to great
Good is no longer good enough—customers expect unbelievable customer service. This is true for every aspect of a business including contract programming, on-site services and support, help desk, quality control, research and development, sales and administrative support. Each customer touch point must provide value. Knowledge of your company's products and services is imperative and this is only achievable through proactive training programs. Employees must have a clear understanding of what is expected of them in order to provide the standard of service that your company needs to compete.
Communication is key—now more than ever. Continuous and prioritized communication with customers will make your company stand out from the pack. Clients fully expect communication to be a priority. Initiatives should include interactions from both sales and technical support to offer clients the expert guidance and support needed to move them forward with their specific business initiatives. Understanding your client base, their business challenges and providing long term, comprehensive solutions to help them achieve their objectives is essential and can only be realized through constant contact.
The bottom line should be clear and concise and the sales team must relay the core value of all product offerings, including labor cost reduction estimates, continuous efficiency enhancements and demonstrated, long-term customer service and new business development benefits. It is not enough to build an exceptional offering unless your clients understand what makes it different or better than the competition. Train your staff to communicate these messages clearly and the benefits will be enormous.
Make partner channels a priority
David Ogilvy said, "Surround yourself with partners that are better than you are," and in that spirit, partner channels must be given new priority and focus in the new economy. Again, consistent communication that articulates your company's "go to market" strategy and provides adequate support to make these goals achievable is highly important. Helping your partner community realize success will amplify your industry exposure, open up new market opportunities and build relationships that are mutually beneficial. For many companies, partner channels play a prominent role in victories and failures. To ensure success, develop comprehensive campaigns that provide achievable goals and the tools to get there.  
Additionally, plan to facilitate important partner initiatives with new procedures to ensure effective relationships are built and not ignored. A renewed focus of this most important channel will establish strong working relationships that last well into the future.
It is worth repeating that prospects assume that potential vendors will offer more than ever to win their business. This includes providing a detailed and extremely competitive proposal that outlines real costs and time frames. In most cases, on-site visits will be essential to winning new business. The sales team must include a long term, achievable plan based on prospects' business needs and specific pain points. Most importantly, sales teams must relay a vision of labor cost reduction, continual improvement of efficiencies and demonstrated and long term commitment to enhancing a prospect's customer service and new business development initiatives.
Look forward
Economic fluctuations are a given and companies can never fully anticipate these changes, but we can be watchful of trends and adjust our business practices accordingly. Especially in difficult economic periods, access to exceptional employees and timely, accurate information to make intelligent decisions will arm smart firms with the resources needed to survive this particularly competitive market. Restructuring operations by leveraging technology to inform decisions with data and trends should be a high priority—it is more important now than ever to identify costs and logically forecast demand. Technology solutions endure as the greatest defense for remaining competitive, especially since they deliver the substance from which management makes choices that affect the bottom line.
Smart companies are taking advantage of the economic downturn and are anticipating profitable times ahead by working smart and hard to earn new business and keep existing customers happy. The coming year presents another opportunity to push ahead of the competition. Overspending is outdated, rightsizing is in. In this environment, companies can win bigger deals, and more of them, by offering better pricing, added flexibility and a more comprehensive solution. Most importantly, providing personalized service and support that outshines the competition will drive the good companies to become the great companies of tomorrow.
Bob Vormittag is CEO of VAI, a Long Island-based enterprise software developer. www.vai.net