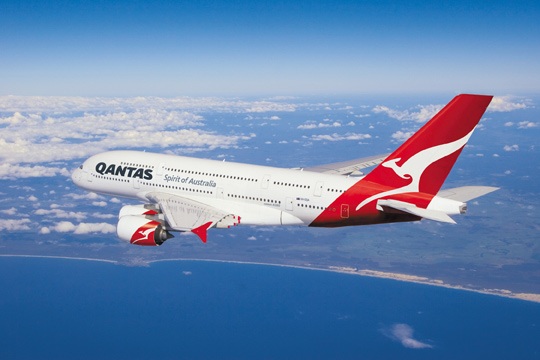 Qantas and Emirates airlines have joined forces to create a new global aviation partnership, it has been announced.
Under the terms of the agreement, Qantas will move its hub for European flights to Dubai and enter an extensive commercial relationship with Emirates.
Qantas will launch daily A380 services from Sydney and Melbourne to London via Dubai, meaning that together, the two airlines will offer 98 weekly services between Australia and Dubai. Qantas will be the only other airline operating to Terminal 3 and the new purpose-built A380 concourse at Dubai International Airport.
The partnership will give Qantas customers one-stop access to more than 70 Emirates destinations in Europe, the Middle East and Africa. For Emirates customers it will open up Qantas' Australian domestic network of more than 50 destinations and 5,000 flights per week.
The carriers will also co-ordinate on their services between Australia and New Zealand and services between Australia and South East Asia.
Commenting, Qantas Group CEO Alan Joyce said: "Emirates is the ideal partner for Qantas. It has a wonderful brand, a modern fleet, an uncompromising approach to quality and it flies to the A-list of international destinations."
Subject to regulatory approval, it is expected that the new partnership will begin operation in April 2013.