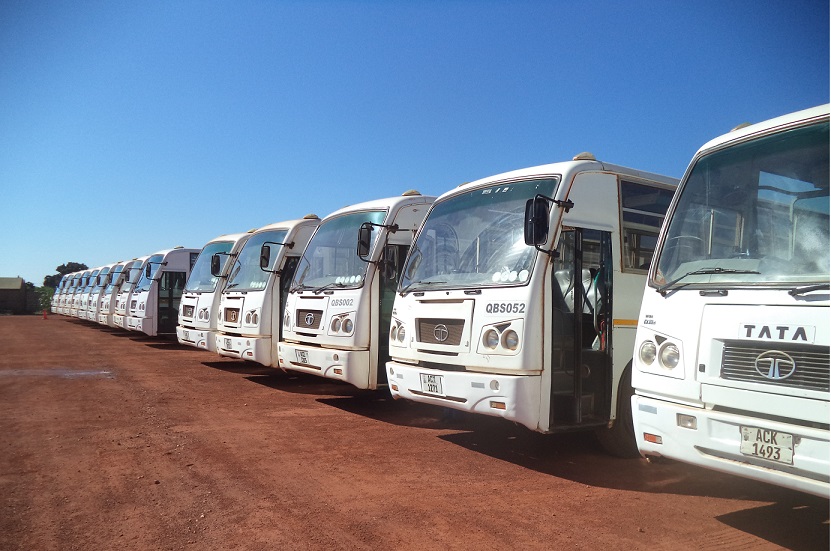 The exponential growth of Zambia's mining industry over the past 25 years is as much a testament to the world class service providers in the country, as the country's vast mineral reserves. One such service provider is Quattro, Zambia's most respected transport provider to the country's burgeoning mining industry.
Since being founded in 1991, the company has grown from being a small importer of quality spare parts to playing a vital role in the logistics of the mining industry, safely and efficiently transporting around  11,000 employees a day. This has been achieved through delivering on the company's values of quality people, passion, and commitment.
The vital statistics behind Quattro tell of a company, which is on the move, in both the literal and figurative meanings of the expression. Its fleet includes 190 65-seater buses, 30 38-seater buses and a vast array of other types of vehicle. Little wonder then, that the company has transported over 28 million passengers to date.
Quattro has offices spread across 7 strategic locations in Zambia, catering to companies operating at the Kanshansi, Kalumbila and Lumwana Mines, the Konkola Copper Mines and providing its services to well-known firms like African Explosives, First Quantum, Barrick Gold, Chambishi Metals and ATS.
Quattro's founders, Graham Wright, Dimitri Klironomos and George Klironomos, are still at the helm of the company - pushing the company to new levels of service, together with its 1,000-strong workforce. The Zambian mining industry continues to progress, and Quattro is quite literally driving that progress.
Visit www.quattro.com for more