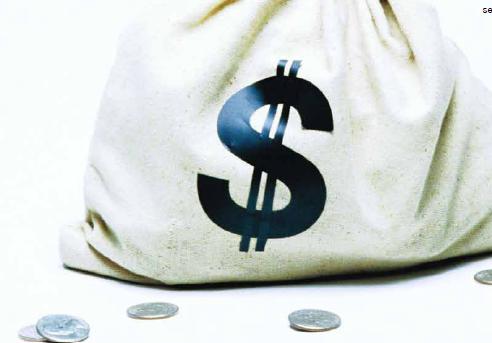 Alan Braithwaite, chairman of LCP Consulting and visiting professor at Cranfield, outlines what challenges he foresees within operations management for the coming decade.
The term 'new normal' has become commonplace as a way to reflect that the business climate will never return to the sustained growth and relatively benign inflation that we experienced up to 2008. Mervyn King, the governor of the Bank of England, referred to the old world as the 'NICE' economy—standing for Non-Inflationary Continuous Expansion. Since then, conditions can be characterised as volatile, with an index prepared by Mathias Holweg and Professor Martin Christopher of Cranfield University in the UK showing a basket of measures running at four times the average levels experienced since 1973.
A look at commodity prices shows that, in spite of low global growth, commodity prices are at record levels. Olivier Blanchard, chief economist of the IMF, previewed the 'new normal' in 2009 when he said: "The world has begun to recover from recession but the process will not be simple…the recession has left deep scars, which will affect both supply and demand for many years to come." He went on to say: "Countries must rebalance their economies to make it sustainable. A 'new shape' will be needed."
The question that has moved to the front of business leaders' minds as they consider the implications for their strategies for the 'new normal' is how they should adapt their operations to the expectation of sustained volatility. What will be the models that can accommodate sustained business performance in face of continued volatility and uncertainty?
A new strategic language is emerging from leading academics to reflect these new priorities. Professor Hau Lee of Stanford, California, proposes an AAAA approach that picks up on the triple A ratings given to companies and national economies when they are in good shape. The 'As' stand for agile, adaptable, aligned and architected. 'Agile' means capable of coping with wide changes in demand; 'adaptable' means able to handle structural economic shifts in terms of materials and supply as well as geographical demand. 'Aligned' means meeting the needs of specific customer groups and channels rather than a 'one size fits all'; and 'architected' means designed and implemented to be modular in the face of constant change.
Professor Martin Christopher talks about the 'four Rs' which overlap considerably with the 'As'. 'Responsive' is the equivalent of agile; 'resilient' means able to absorb shocks and adapt quickly. 'Reliable' is a consequence of being both responsive and resilient—customers get what they want, which could be interpreted as aligned. Finally, 'relationship-driven' is about alignment with both demand and supply at the relationship level.
However you look at these terms, they no longer talk about low cost or efficiency as being the mantra of success. The concept of 'lean' has become synonymous with inflexibility, although that should not be the case as examples exist of lean applications in high adaptive businesses. However the old model was definitely about the lowest cost to produce and distribute in order to capture share through compelling prices. The new model is an addition rather than a substitution to that, tempering the rigid application of the old. It is about maximising sales when demand is volatile and stocks are being kept low to conserve cash; it is about avoiding excess stocks and major write-offs in the face of poor forecast accuracy; it is about accommodating shifts in commodity prices and regional demand variations. Above all, it is about continuing to trade profitably and satisfy customers while mitigating the risks of volatility.
This new landscape creates a need for companies to think about rebalancing their business models—introducing operations models that have the tolerance to meet customers' changing needs with improved focus while returning a consistent level of profitability. At LCP Consulting we have observed current structures locking in unprofitable complexity and systemic risk to their operations. In the face of sustained uncertainty, these can reduce the agility, reliability, adaptability and resilience of the whole company, including its core profitable business.
Turning the 'As and Rs' into practical actions raises five core supply chain challenges for every company to consider that will increase their ability to cope with the 'new normal'.
The first is to increase the 'clock speed' of the company in order to increase its agility and responsiveness in the face of high volatility. Actions to compress process time and cut lead times of supply have long been important but will be even more crucial going forward. This will involve improving their functional integration and planning processes which often go under the term sales and operations planning (S&OP). However this will not just be about the process mechanics but the nature of the process: 'plan for capacity and execute to demand' will be the mantra. And the planning cycles themselves need to be reduced and the batch quantities and set-up times cut considerably.
Second, companies will need to put in place more 'open' supply and distribution architectures to increase their adaptability and responsiveness to change. This will involve shorter time commitments to marginal capacity (separating the core volume from the volatile peaks). Supply chain architectures will be needed that accommodate sourcing and supply shifts as well as customer and channel changes.
Third, companies will need to eliminate unprofitable complexity in order to lower total cost and align to customers and channels. This will involve full cost-to-serve analysis with the implications for both commercial policies and operating methods implemented. Appropriate changes in set-up times and batch quantities require identification and bedding in to recognise the end-to-end cost of small volumes and the way they are produced and distributed.
Fourth will be the requirement to execute to six sigma quality, to deliver total reliability of the chain. At LCP, we see many companies operating parts of their supply chains at levels of on-time-in-full and process accuracy in the 60 per cent zone, which is totally unacceptable for customers and operations. The hidden cost of this low operating quality is often considerable. Alongside implementing six sigma, challenging KPIs with cross-functional controls and commitments are necessary.
Finally, companies will need to increase transparency and collaboration along the chain with both suppliers and customers to increase adaptability, responsiveness and resilience. This will improve relationships and increase trust; but it will require much improved skills and behaviours. For example, this may involve cooperating with competitors over capacity and supply or using alternative (possibly shared) channels to market in order to increase adaptability and responsiveness to change. Transparency also involves completing structured risk and resilience analysis and putting in place joint programmes to mitigate the issues identified.
These five generic challenges for operations in 2012 and for the coming decade embody the best principles of supply chain management; they were relevant before the 'new normal' but carry greater urgency now. It should be clear that no management team can afford to be complacent in the face of the 'new normal'; but also that there are practical measures they can take to improve their 'As and Rs'.
LCP Consulting is a leading specialist in customer-driven supply chain management. With over 20 years' experience in the field, it identifies where supply chains make major contributions to how businesses operate profitably and compete effectively. The consultancy support businesses review, re-design and implement changes to their end-to-end operations. LCP's fact-based diagnostics pinpoint exactly where and how to cut costs, enhance operational efficiency and invest for the future. www.lcpconsulting.com