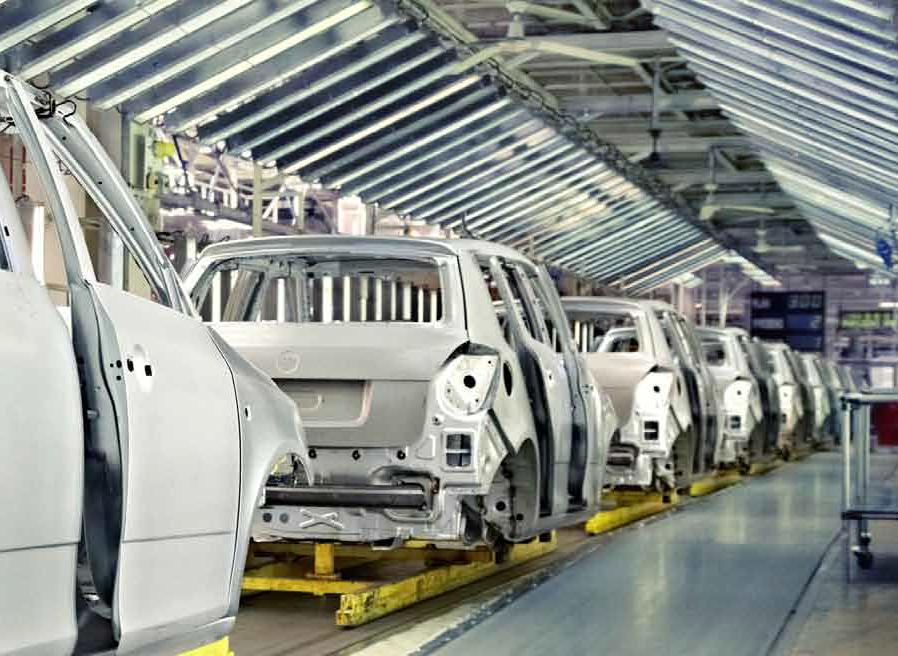 Automotive manufacturers want their ERP to be able to streamline business processes, improve collaboration and support them in achieving operational excellence.
By Wolfram Schmid
The automotive industry continues to face one of the most demanding market contexts. Although the prospects for growth are huge in emerging economies, automakers and their suppliers are suffering from aggressive competition, shrinking traditional markets, increasing production costs and chronic overcapacity.
Data shows the significant impact of the 2008/2009 crisis, with consumers reining in spending on big ticket items such as cars, resulting in a significant reduction in revenues and profit margins. Over the past few years, automotive manufacturers have managed to bring their profit back to pre-crisis levels, although still operating in a smaller, uncertain market.
The results of a recent, global IDC Manufacturing Insights survey[i] suggests that - faced with this tighter, more aggressive market - automotive manufacturers are looking to implement a well-balanced strategy that combines cost containment with growth opportunities.
To drive growth, automakers are looking at investment in product innovation,with80 percent looking to stimulate markets with new offerings. Product innovation plays an essential role to ensure competitive differentiation.
Customers now demand highly customized vehicles, delivered in shorter times, equipped with cutting edge in-vehicle technologies. This is a dominant trend in the market. Fiat claims over 500,000 add-on options for one model alone (the Fiat 500) and BMW has identified that the average Mini buyer will spend £1,700.00 on personalizations.
In addition, in recent years there has been a significant increase in the amount of electronics and, more recently, software used in cars. The role of IT in automotive is therefore expanding from mere business support to product innovation.
However, it is clear that the automotive sector has learnt the lessons of a sensitive market and cost containment. The second most important strategy for automotive manufacturers is lowering product prices, showing that automakers and tier one suppliers know that to win shares in a smaller, hyper-competitive market, they also need product prices to be low.  
This has led these businesses to look outside the four walls of their enterprise as they search for ways to lower cost sourcing. Automotive manufacturers want to reduce the number of suppliers, source components from lower-cost regions, and outsource manufacturing facilities for non-critical components.
This is all set against a backdrop of increasing complexity. More than 70 percent of companies in the automotive industry expect the level of complexity to increase or significantly increase over the next three years. No company expects less complexity in the future. In order to drive growth, and contain cost in this context of complexity, IDC Manufacturing Insights predicts that, over the next three years, automotive manufacturers around the world will undertake a number of critical business initiatives:
Improve demand planning and forecasting
As they look to serve new, emerging and narrower market segments, automotive manufacturers have to cope with a great deal of demand variability. They also need to understand the specific characteristics of high-growth markets and will have to look at new demand drivers such as urban density, lifestyle, and personal income. This highlights the inadequacy of current demand forecasting techniques that are primarily based on past sales projections.
Supply chain planning
It is essential for automakers' competitiveness to develop the capability to respond quickly to unexpected changes to their latest forecast plans. The need to plan better is amplified by the challenge of controlling complex supply chains, ensuring the availability of the right component at the right plant at the right time. This issue is further exacerbated as supply chains are elongated by the need for manufacturers to set up new production plants closer to end markets.
Improve manufacturing operations
Excess production capacity, accumulation of inventory and work-in-progress, poor quality, and high production costs characterize the automotive industry today, creating a serious profitability issue. Automotive manufacturers are taking this issue very seriously and are going back to their manufacturing roots, putting a renewed emphasis on production knowledge and operational excellence.
In order to do this, automotive manufacturers understand that they need to overcome the current fragmentation and lack of collaboration afforded by their IT. Automakers and tier one suppliers alike want greater visibility and intelligence of information, inside the business and along the value chain.
Nearly 65 percent of automotive manufacturers recognize that the IT systems they have in place are ineffective or inadequate to support the fast decision making that is required in today's complex business environment. The key reason is that the information needed to make important decisions is stored in too many different IT systems. Looking along the supply chain, companies in the automotive industry feel the pressure of not having adequate integration and data sharing with partners along the value chain.
Many organizations are not fully satisfied with their ERP. Nearly 60 percent of automotive respondents acknowledge that their ERP does not offer any collaborative feature and they point to this as the major ERP limitation to achieving faster decision making. Over the coming years, more than 80 percent of automotive respondents want their ERP to be able to streamline business processes, improve collaboration and support them in achieving operational excellence.
IDC Manufacturing Insights identifies "four IT forces": cloud computing, social business, mobility, and Big Data analytics that will enable this change in IT—forces that will find fertile ground in the automotive industry as more than 90 percent of respondents believed that the four IT forces will change the way they work in the near future. More than 35 percent believe these changes will be absolute.
Such strong interest, amid such a chaotic market, means that many automotive organizations will make foundational investments in these technologies to improve the value of their IT systems and in particular their ERP.
*          *          *
Wolfram Schmid is director, product & industry marketing, automotive at Infor and a member of the ITA Steering Committee. Based in Germany, he has extensive experience of the automotive technology industry throughout Europe.

[i] IDC Manufacturing Insights In Pursuit of Operational Excellence: Accelerating Business Change Through Next-Generation ERP (IDC #IDCWP47T) 2012.  378 interviews were carried out across the automotive, aerospace, industrial machinery, and high-tech industries in United States, UK, France, Germany, Italy, Brazil, Australia, China, India, Japan, Qatar, Saudi Arabia, UAE, and Russia.