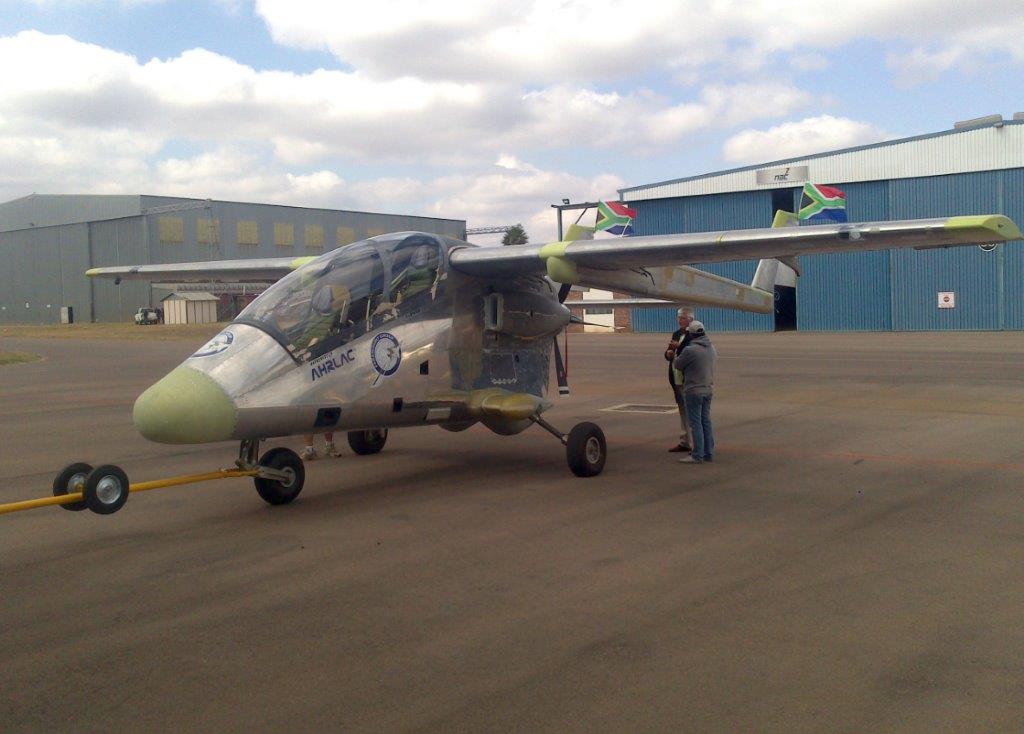 AHRLAC made its debut public flight on August 13. It is the first military fixed wing aircraft to be fully designed, tested and developed in Africa. The aircraft addresses a key industry need by performing the combined tasks that previously required four separately configured planes. It integrates designs from attack helicopters, surveillance platforms and reconnaissance aircraft with ability to carry surveillance, weapons, radar and electronic warfare systems. This has brought advanced operational solutions, historically requiring more costly aircraft or complex unmanned aerial surveillance systems.
Paramount Group Executive Chairperson, Ivor Ichikowitz, says: "AHRLAC is a home grown, world class capability that will enable developing countries and advanced nations to strengthen and diversify their security infrastructure. It offers the global industry a new, very cost effective and multi-role solution that will change the way global air forces procure and structure their air fleets. AHRLAC is a solution shaped for today's modern threats like insurgencies, piracy, poaching and terrorism."
AHRLAC has been specifically designed for both civilian and military tasking, and features a variety of configurations thanks to its innovative pod system design. These include patrol and reconnaissance with typical missions encompassing intelligence gathering and close air support. The aircraft can also be configured for training, cargo and light attack capabilities. This enables the aircraft for multi-role use which include disaster management, internal security, border control, maritime patrol and environmental protection. AHRLAC also has the ability to carry a comprehensive weapons suite for specific mission applications.
The aircraft was designed and built by over 60 engineers and technicians. One of the most innovative aspects of the construction phase is that 98 percent of all 6,000 parts of the aircraft were designed and produced locally by the engineering team. Dr Paul Potgieter, CEO AHRLAC Holdings said: "Every single part of the aircraft was pre-designed on a computer which allowed it to have a jigless construction. This means that every part fits together, much like a Meccano set, which saves vast amounts of money and time – especially when exporting globally."