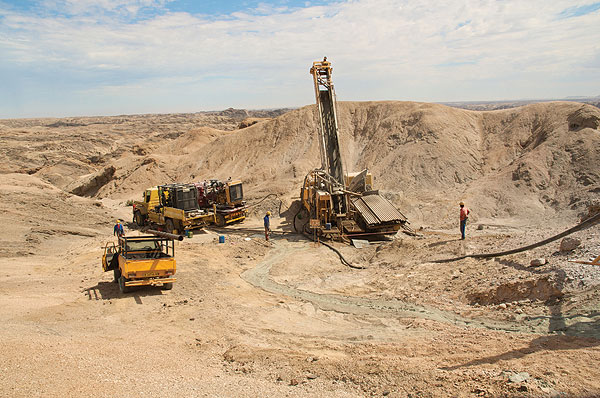 Australia's Bannerman Resources has announced an update on its discussions with Namibian state-owned mining company Epangelo Mining Company.
Bannerman and Epangelo signed a non-binding agreement, or term sheet, in April this year setting out the terms and conditions offered to Epangelo for it to acquire an initial five per cent interest (plus a follow-on option for  an additional five per cent) in Bannerman's 80 per cent-owned Namibian subsidiary, the sole owner of the Etango Uranium Project. 
The Etango Uranium Project is one of the world's largest undeveloped uranium projects, and is one of the few uranium projects in the world with a completed definitive feasibility study (DFS). The project will be a top 10 producer once developed, Bannerman said.
Based on the DFS, production at Etango is expected to be seven million to nine million pounds U3O8 per year for the first five years and six million to eight million pounds U3O8 per year thereafter. It will have a minimum mine life of 16 years with significant expansion potential through the conversion of existing inferred resource, as well as new drilling underway targeting a mine life in excess of 20 years.
The Etango licence area is approximately 500 square kilometres.
The term sheet signed by the two companies required certain conditions to be satisfied within four months (which ended yesterday), including Epangelo completing its due diligence investigations and obtaining its acquisition finance.
Since that time, Epangelo has completed technical due diligence investigations to its satisfaction and confirmed its recognition of the importance of the Etango Project to Namibia; however, the two parties have been unable to complete a mutually acceptable agreement reflecting the commercial substance of the term sheet.
Bannerman said that it would continue to pursue local Namibian and international development partners in a manner which will deliver fair value to shareholders.