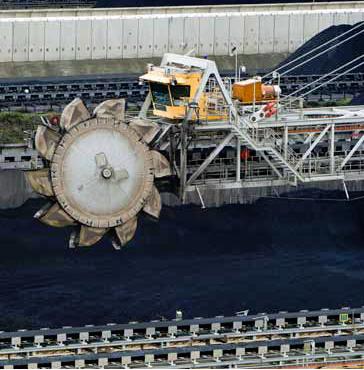 Being a large private organization and also being a great place to work don't automatically happen together.
Most Australian companies tend to go public when they reach a certain size, mainly to finance larger projects that tend to come along after enough recognition of a portfolio and a reputation. The BMD Group, based in Brisbane, Queensland, has managed to expand exponentially while remaining private. Prior to the current global economic turndown, BMD had doubled its construction revenue every four years, and within the next two years it's hoping for a billion-dollar (approximately $925 million US) annual turnover.
"One of the big reasons for our financial strength is the owner, Mick Power, AM, consistently reinvesting his profits into this business," says David Duncan, group executive director, construction & engineering. "Mick likes to have direct influence over the business that he started with his wife Denise over 30 years ago, and he believes that once you go public, there are certain important aspects of operations that you lose control over. So he has maintained private ownership and has no foreseeable plans for a public listing."
When Duncan joined the company 15 years ago, BMD was 15 years old and was expanding into northern Queensland. Over the years they've added 12 offices in New South Wales, Victoria, South Australia and Northern Territory. "The only states we're currently not doing business in are Tasmania—even though we are currently quoting on some projects there from our Victorian office—and Western Australia, where we're intending to start up a substantial operation within the next 12 months," Duncan says.
The largest current project under way is the $730 million upgrade of the Ipswich Motorway, a government project five kilometers in length, extending from the Centenary highway interchange at Darra, connecting with the Logan Motorway interchange at Wacol. Project partners are the Queensland Department of Main Roads, Leighton Contractors, AECOM and Arup. The project involves widening the Ipswich Motorway from four to six lanes, with a provision for eight lanes in the future. There's a grade-separated interchange at Centenary Highway and service roads providing better connections between local communities, as well as 23 bridges over Bullockhead and Sandy Creeks, and the widening of existing bridges over the Ipswich rail line. There's a provision for pedestrians and cyclists along the Ipswich Motorway and Centenary Highway alignments, as well as accommodation for a new rail line from Darra to Springfield. The work is being performed in a restricted construction environment immediately adjacent to high traffic volumes of 52,000 to 80,000 vehicles per day.
BMD was recently voted the seventh-best company to work for in Australia, according to a media-sponsored poll undertaken for the Great Place to Work Institute. All BMD employees were given the opportunity to respond anonymously to a survey. "We're the largest business in that Top 10 list," says Duncan, "and the larger the organization, the more difficult it tends to be to maintain a culture of being a great place to work. In that survey, pride was mentioned by some of our employees as a reason they like to work here, as well as fairness; they feel they've received a fair share of the profits made by this organization."
Employees enjoy a range of benefits, including a Good Health & Wellbeing program, which incorporates initiatives such as fitness club or gym membership, group personal training, lunchtime walking clubs, annual health assessments and a nutritional advisor available to staff members and their families. The keynote event of the program is the National Beach Volleyball Cup, which sees staff from every office compete at a grand final, hosted by the program's official ambassador, four-time Olympic beach volleyballer and gold medalist Natalie Cook. BMD also sponsors various community charities and sports programs (golf, football, surfing) throughout the year. "We encourage staff to contribute their time and money to these worthy events," says Duncan, "and we'll match their monetary contributions."
BMD has one of the largest apprenticeship programs for trades in the construction industry in Australia, Duncan explains. "We see it as vital for the growth of our business, especially because the global economic downturn meant there would be even more of a shortage of qualified people able to afford training in schools. So we've put considerable effort into ensuring that there are young people ready to step in and work as apprentices in a growing business like BMD. We have a low turnover of staff, which we attribute to the opportunities for ongoing progression that we are able to offer."
Most of their major suppliers, such asCEMEX and Boral, have been with BMD since the beginning 30 years ago, Duncan says, which is highly unusual in the construction industry. "We value that kind of loyal relationship and nurture it from the boardroom to the project site." What's really interesting, he adds, is to see the ownership of some suppliers change, "yet our long-term relationship with the company continues and only improves over time."
BMD has felt the effects of the global recession like everyone else; new projects of comparable size to the Ipswich Motorway job are on hold at the moment, so BMD will busy itself with smaller projects for the time being. "At a time when banks are still emerging from the recession and changing their attitudes toward some companies, we're looking optimistically forward. The biggest impact we've felt from the recession is in Queensland, which is a major component of our business. The infrastructure work in that area is coming off a high, and our turnover going forward is going to decline there," Duncan says. "But we are growing our market position in New South Wales, Victoria and South Australia because there's more construction happening in those areas, and we can increase our share of work in these regions since we have the capability and resources available already."     
Expanding business to Western Australia has been in the planning stage for a while, though it has some challenges to meet. "It is a long way from our home base," says Duncan. "Every state in Australia is a bit different, and we need to understand how we can apply our relationship-based approach in the West. There is a lot of activity in the resources sector, and we hope to get involved in that on a smaller scale initially and grow from there." 
Sustainable building is gradually making an impact in most areas of Australia, and BMD has been involved in green construction since completing the first carbon-neutral road construction project in the country a few years ago—the Mickleham Road Duplication in Victoria. BMD worked with its client to monitor and record data on all carbon emissions from every construction activity, including the embedded carbon in materials used on the project. Since then the company has done several other green projects. "Generally speaking," Duncan says, "we've won some recent tenders where we weren't the lowest bid, which demonstrates the quality of our work and our commitment to make our client relationships a number one priority. This has been the basis of our success over the last 30 years. We must be doing something right."