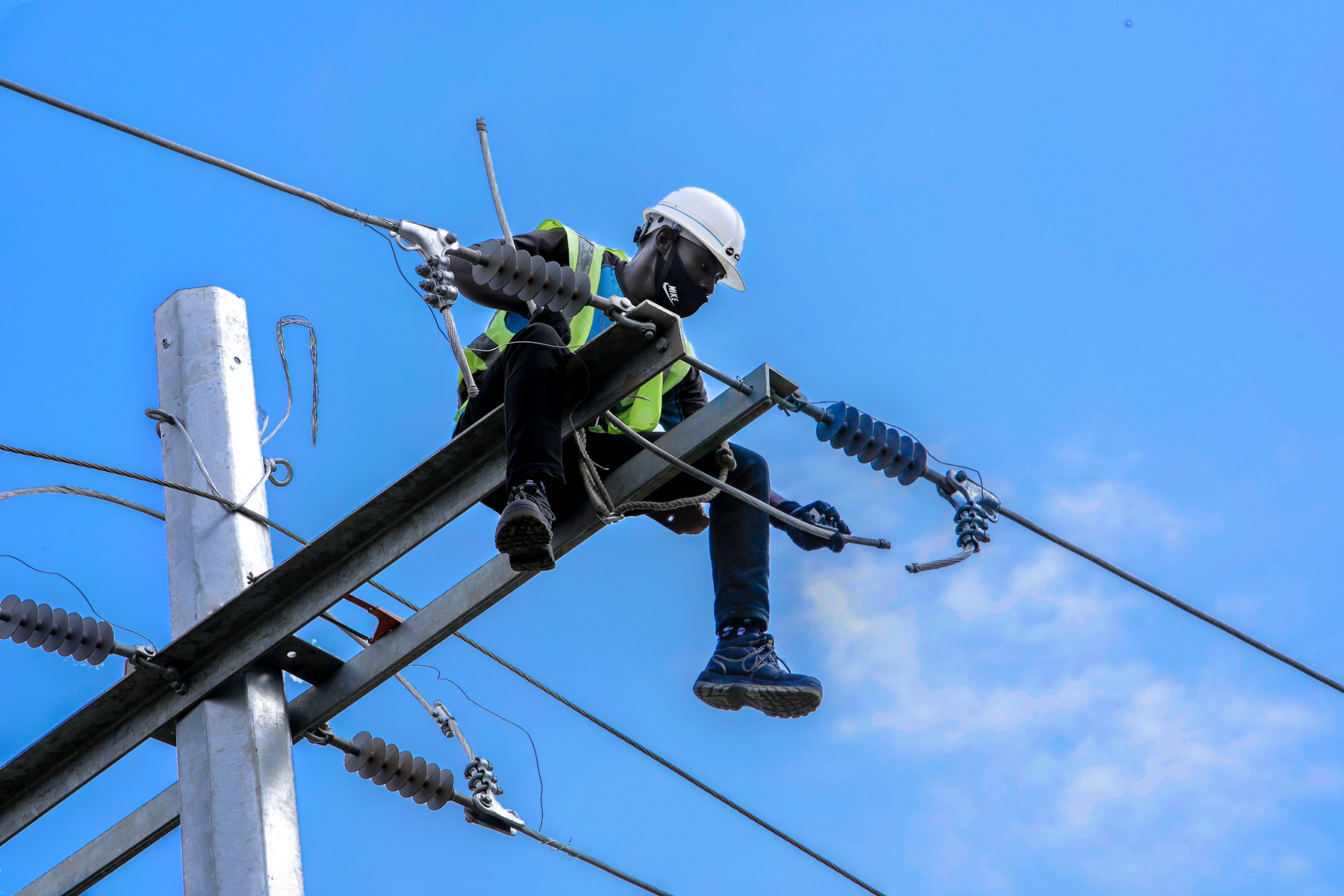 In June 2019, the government of Rwanda put forth the National Electrification Plan, which aims to see 100% of Rwandan households with access to electricity, both on-grid and off-grid, by 2024.
Determined to play its role in contributing to said vision, EPC Africa Holding through its subsidiary CENTURY ENGINEERING CONTRACTORS (CEC Ltd) signed several contracts with ENERGY DEVELOPMENT CORPORATION LIMITED (EDCL) including three framework contracts for Construction Works for MV & LV Electrical Lines, Service Connections & Associated Civil Works Through Call Basis Framework for three different provinces. In addition to that, in August 2019 CEC signed two EPC contracts with EDCL including one titled: Plant Design, Supply, and Installation of Low Voltage and Medium Voltage Lines and Service Connections in Rutsiro and Karongi Districts, Western Province of Rwanda.
The implementation of this World Bank-funded project began with the initial scope of constructing 90 km of a Medium Voltage Line and 226 km of a Low Voltage Line, installing 71 three-phase distribution transformers ranging from 50kVA to 160kVA in different villages, and connecting 7,137 households spread across several districts. However, three amendments from conducted detailed surveys by both teams on the contract led to an increase in this scope.
The task proved difficult moving forward, with challenges such as the COVID-19 pandemic and a steep terrain affecting the positioning of transformers and mapping of line routes. Despite such obstacles, however, the mobilized workforce of skilled individuals combined with CEC 's experience in Distribution projects ensured the successful excavation of pits for the voltage lines, erection of steel, wooden and concrete poles, and installation of transformer substations, among others.
As a result, 96.64 km of Medium Voltage lines and 176.85 km of Low Voltage lines were constructed, and 86 three-phase distribution transformers sized from 50kVA to 160kVA were successfully installed in different villages, connecting nearly 9,253 households to the national grid.
In addition to households, several productive users also got access to electricity, enhancing, and improving their businesses and processes. These include six health posts, six health centers, two nurseries, fifteen schools, twelve local administrative offices, twenty-one agro-processing machines, ten commercial centers, two churches, a communications tower for MTN Rwanda, and a local Savings and Credit Cooperative Organization. Not only have these productive users been able to light their facilities and facilitate numerous dealings during evening hours, but their productivity has also risen to higher levels as they serve their communities more effectively.
Overall, access to electricity in the districts of Rutsiro and Karongi has led to a significant increase in income-generating activities among the locals, resulting in remarkable development and a constantly rising economy. It proved that the method adopted by CEC Ltd is a straightforward approach to accelerating the electrification of villages in Rwanda. Most importantly, this project provided valuable experience to all stakeholders and strengthened the partnership between EDCL and CEC Ltd, leading to an extended collaboration and commitment to fulfill the National Electrification Plan as per the Rwandan government's target of 2024.
Contact info: +250 784 799 316,
General email:info@epcafrica.com,
email: cec@epcafrica.com
Group Website: www.epcafrica.com