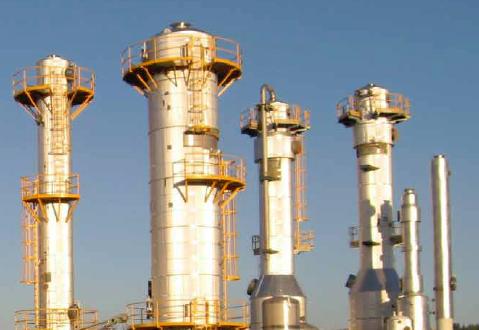 Iris Seymour talks to Clatskanie People's Utility District to learn about new projects powering electric generation for the region's industries and residents.
Clatskanie is a small rural community in northwestern Oregon, about 60 miles from Portland along the Washington border next to the Clatskanie and Columbia Rivers. Clatskanie is an Indian word meaning "swift running water." The region's rich water resources make it an excellent area for locating hydroelectric plants to produce electricity from the power of those water resources. Clatskanie People's Utility District (PUD) relies on those electricity-producing companies to purchase power for its industrial and residential customer base of about 4,600 customers.
Established in 1940 and operational in 1943, Clatskanie PUD provides electrical power to its designated service territory comprising about 275 square miles. It's a non-profit, consumer-owned utility providing over 1 billion kilowatt-hours annually. "It's clean, renewable energy that we provide to our customers in northwestern Oregon," says Greg Booth, general manager. "We're strong proponents of renewable energy, and our customer-driven philosophy means we strive to offer the best possible value for our customers in terms of price and dependability of the electric supply."
The utility purchases energy from regional producers and also acts as a wholesale power trader by selling excess energy for additional revenue. The utility also holds 157 megawatts of regional transmission rights and participates in a number of power projects producing renewable energy from hydro, steam, and gas generation.
A People's Utility District is a body of local government providing essential utility services to communities within a designated area, but may also provide service outside of its boundary. This body is formed by a vote of the people residing in the district, and it is managed and operated locally.
Early in US history, people living in rural areas were not served with electrical power. In the early 1930s, not all Oregonian residents had access to electricity, as many electric companies were not motivated to build facilities to serve customers in outlying rural areas. So the State of Oregon passed a constitutional amendment authorizing the formation of People's Utility Districts to give residents local control over the provision of electricity and other essential utility services. Oregon currently has five additional PUDs providing electricity headquartered in Newport, Deer Island, Eugene, Tillamook and The Dalles. PUDs are distinguished from investor-owned power companies in that there is local control and no profit motive.
PUDs in Oregon have first preference for the power generated by the Federal Columbia River Hydropower System, which is marketed and transmitted by the Bonneville Power Administration (BPA). Booth notes that the bulk of Clatskanie PUD's purchased power supply comes from the Federal Columbia River power system. PUDs actively support their customers through a wide range of residential, commercial and industrial programs including low-income energy assistance, weatherization, lighting efficiency, energy audits and conservation. PUDs participate in local chambers of commerce and service organizations. They also offer educational opportunities to local schools and provide information, training and other services to the communities they serve. They participate in local fairs and home shows to promote efficient use of electricity.
Local communities receive a number of benefits from their PUDs. For instance, the PUDs are owned and operated by the people they serve, each being governed by a five-member board of directors that sets rates and policies for the PUD with the goal of providing the most benefit to its customers. Rates are based on the actual cost of providing service and are often lower than rates charged by investor-owned utilities, which must include in their rates the cost to provide stockholder profits. In fact, Booth reports that Clatskanie PUD's electricity rates are the third-lowest in the nation, mostly because the two lower utilities own and operate their own hydroelectric facilities. 
"The advantage of a public organization such as ours is that we can apply for tax-exempt financing, and we also have access to federal power generation," notes Booth. "But what really distinguishes us is how we handle business opportunities that arise." One recent opportunity the organization took advantage of was entering a partnership with the January 2010 startup of the 18-megawatt Arrowrock Hydroelectric Project at the US Bureau of Reclamation Dam on the Boise River in Idaho.
"We began work with Arrowrock five years ago," adds Joe Taffe, power manager. "The Arrowrock Dam was built in 1912 but had never had a hydro project installed. We started discussions with the federal agencies that owned the dam and the five irrigation districts that owned the rights to the water behind the dam. Then we managed to develop a partnership with them, and we developed an innovative design for the project so it could be built." Since February, the dam has been producing at its maximum capacity of 18 MW, reports Taffe. This amount of power accounts for about 10 percent of Clatskanie PUD's current load.
Booth explains that there are five irrigation districts across Oregon and Idaho (in the Boise area) that use the water for agricultural requirements, both for livestock and crops. "The irrigation districts held the license, and they were looking for utility partners," he says. "They have the rights to the water behind the dam, so they own the fuel—water—for this project. So it's their water we're using to generate the electricity we require for our customers' needs."
In addition to the Arrowrock project, Clatskanie has other projects generating electricity, such as the Wauna steam plant located on the Georgia Pacific paper mill site. "We purchase steam from Georgia Pacific, where the paper-making process produces a lot of energy," he reports. "Partnering with Eugene Water & Electric Board, we installed a steam generator there that has about a 36-megawatt capacity."
The challenge in the electric utility industry is that it involves a commodity that is instantaneous, says Taffe. "This means the electricity is either there or it's not there. The short-term aspects involve our rates, our budget and the cost we pass along to our customers. But we're also continuously anticipating long-term growth in terms of new homes being built and new industries coming into our district. So we're always prospecting for other projects and the latest technologies that will prove to be the best investments in efficiencies for improvement that equate to serving our customers better."
A major feature of the Clatskanie utility is its proactive approach, Booth points out. "Our approach protects the value of the energy we deliver to our customers, rather than just passing on rates or costs to our customers," he says. "Putting ourselves in a position to be ready when an opportunity arises will continue to be a major focus for us going forward." www.clatskaniepud.com