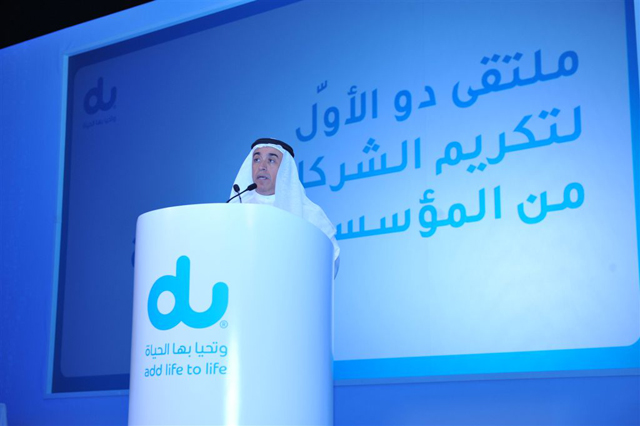 Dubai-based telecoms provider Du has opened a new call centre in Fujairah staffed by 100 per cent Emirati nationals.
The announcement comes as companies across the UAE and Gulf region strive to meet stringent labour laws passed in April last year requiring businesses to increase their intake of Emirati staff in skilled labour positions. Companies that fail to meet percentage quotas can be fined up to Dh20,000.
The initiative has been put in place to counteract the high influx of foreign labour into the UAE, which has caused unemployment rates among Emiratis to soar. It is estimated that there are as many as 10,000 Emiratis currently unemployed, a figure that is set to rise over the next five years.
Du has confirmed that local workers at the new call centre will be given an average premium of Dh4,000 on top of wages earned by expats. Du predicts that it will reach 28 per cent Emiratisation by the end of this year, and aims to increase that figure to 38 per cent by the end of 2015.
Financial incentives and shorter working hours are some of the strategies companies across the UAE are using to encourage nationals to join their workforce.  
Dubai-based Du was founded in 2006, offering mobile and fixed telephony, broadband connectivity and IPTV services to individuals, homes and businesses. The company also provides carrier services for businesses and satellite up/downlink services for TV broadcasters. 
As at October 2011, the company had over five million personal and over 40,000 business customers.
The company currently employs over 2,000 people, with over 50 per cent of its senior management team and customer-facing staff UAE nationals.