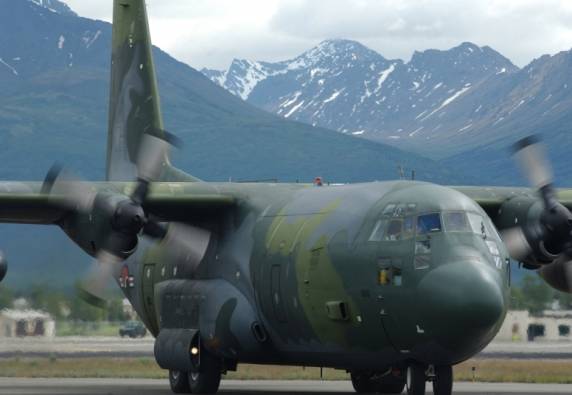 Israel's Elbit Systems has won a contract worth $62 million to upgrade the Korean Air Force's C-130 transport aircraft.
Under the terms of the contract, the C-130 aircraft will be installed with various types of advanced electronic systems, and the existing analogue cockpit converted to a 'glass cockpit' using Elbit Systems' digital flight displays.
The work is expected to take around four years, and will be carried out in co-operation with Korea Aerospace Industries, Korea's leading local aircraft manufacturer.
Yoram Shmuely, co-general manager of Elbit Systems' Aerospace Division, commented: "We are very proud of this award. It marks an additional milestone in the projects Elbit Systems has performed for the Korean Air Force in collaboration with Korea Aerospace Industries. This new contract is expected to further enhance capabilities of the Korean Air Force.
"The global demand for transport aircraft upgrades and the experience we have accumulated in performing various similar projects such as the previous program for the Korean C-130, as well as programs for the Romanian C-130 and the Brazilian C-95, position us as favorably for similar projects to follow."
Based in Haifa, Israel, Elbit Systems operates in the areas of aerospace, land and naval systems, command, control, communications, computers, intelligence surveillance and reconnaissance unmanned aircraft systems, advanced electro-optics, electro-optic space systems, EW suites, airborne warning systems, ELINT systems, data links and military communications systems and radios. 
The company also upgrades existing military platforms, developing new technologies for defence, homeland security and commercial aviation applications and providing a range of support services.