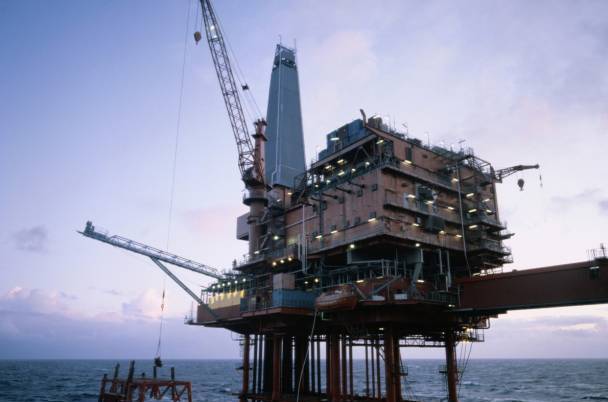 EnQuest has signed an agreement to farm out a 35 per cent interest in its UK Alma and Galia oil field developments to the Kuwait Foreign Petroleum Exploration Company.
Under the terms of the deal, the Kuwait Foreign Petroleum Exploration Company (KUFPEC) will invest approximately US$500 million (around £300 million) in cash, comprised of up to $182 million in future contributions for past costs, a development carry for EnQuest, and KUFPEC's direct share of the development costs.
The previously abandoned Alma field was the first oil field to be developed in the UK North Sea. First production is anticipated in quarter four of 2013, with peak gross production of over 20,000 barrels of oil equivalent per day. Alma and Galia together are estimated to contain 29 million barrels of oil equivalent, in 2P reserves.
The development will consist of seven production wells and two water injection/disposal wells.
Amjad Bseisu, chief executive of EnQuest, said: "EnQuest is pleased to be working with KUFPEC again and to have them as our partner in the Alma/Galia development. With start up planned for late next year, the project team is well advanced in the execution phase and our first Alma well has reached 'TD' [total depth] with good results."
Nizar M. Al-Adsani, chairman and managing director of KUFPEC, said:"In keeping with KUFPEC's strategic objective to acquire quality production and reserves, we are pleased to re-enter the North Sea through EnQuest's Alma and Galia project. The North Sea transaction flow activity affords KUFPEC an opportunity to grow a material business through alignment with valued partners such as EnQuest."
EnQuest is the largest independent oil producer in the UK North Sea. At the end of 2011, the company had interests in 22 production licences covering 27 blocks or part blocks in the UK Continental Shelf (UKCS), of which 19 licences were operated by EnQuest.
According to EnQuest, the UKCS represents a significant hydrocarbon basin in a low-risk region, which benefits from an extensive installed infrastructure base and skilled labour.
KUFPEC is an international oil company, engaged in exploration, development and production of crude oil and natural gas outside Kuwait. Active in Africa, the Middle East, Asia and Australia, KUFPEC participates in joint ventures with similar companies in E&P of oil and gas both as an operator and partner.
KUFPEC's major assets comprise offshore and onshore exploration leases, oil and gas properties and appraisal and development and oil and gas producing properties.