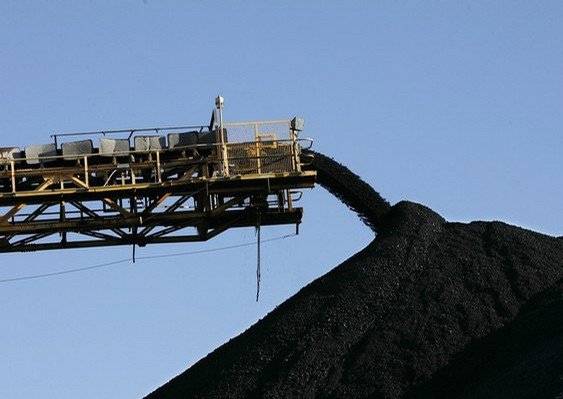 India's GVK has been granted environmental approval for its Alpha Mine and Rail Project in Queensland, Australia.
Following a four-year long assessment process, Australia's federal environment minister Tony Burke has given an approval decision to construct and operate the Alpha Coal Mine and a railway line between the mine and the port at Abbot Point, near Bowen.
GVK's chairman and managing director Dr GVK Reddy, said: "We are delighted with the Federal Government decision. Ultimately we believe the overall assessment process has resulted in best practice environmental protection outcomes."
GVK's vice chairman, GV Sanjay Reddy, said: "This positive decision also paves the way to ensure more than 1.4 billion people (largely in Asia) that face a major shortage of electricity, are provided with an additional source of coal to enhance supply of electricity to the region, thus improving quality of life of the people and overall economic development."
GVK holds a 79 per cent stake in the Alpha Coal and Alpha West projects and a 100 per cent stake in the Kevin's Corner project in Queensland. The projects hold total resources of eight billion tonnes and a peak capacity of 80 million tonnes per annum, and when combined, will create one of the largest coal mining operations in the world. The Alpha Coal project has a mine life of 30-plus years and a capacity of 32 million tonnes per annum.
GVK also holds a 100 per cent interest in the 500 kilometre rail line and a 60 million tonne per annum port as part of the 'pit-to-port' logistics solution.
GVK said it has spent in excess of $25 million specifically on ensuring that its environmental assessment process is of the highest standard. It has employed 275 environmental personnel to work on the project.
Construction is expected to start next year with first coal being produced in 2015/16.
Headquartered in Secunderabad, India, GVK set up India's first independent power plant and has around 6,000 MW of projects under generation, construction and development. It was the first company in India to develop a six-lane road project under a PPP model and has around 3,000 lane kilometres of expressway projects under operation and construction.