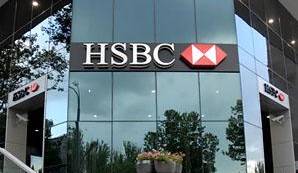 HSBC is considering making a bid for South Africa's Nedbank, majority owned by the insurance group Old Mutual, it has been reported.
According to a report by Sky News, HSBC has appointed investment bank Lazard to advise on a possible takeover.
Buying a majority stake in South Africa's fourth-largest lender would boost HSBC's presence in Africa's number one economy and give it greater scope for expansion on the continent. And for Nedbank, a tie-up with HSBC would allow it to develop its investment banking business, which is currently weaker than those of its rivals.
Nedbank's alliance with the pan-African lender Ecobank would also help HSBC bolster its presence in Africa's rapidly growing frontier markets.
HSBC, which focuses on emerging markets, is likely to have to pay a large amount to buy out Old Mutual's 52.2 per cent stake in Nedbank. Based on Wednesday's closing price, buying that stake would cost R33.1 billion (€3.4 billion).
Old Mutual has been under pressure from some investors to review its complex structure. However, it is thought that HSBC may struggle to convince Old Mutual to sell. Nedbank is a strong generator of profits, and Old Mutual has already indicated it would rather offload parts of its business elsewhere in the world. It is not currently in talks with any potential buyers.
In addition, a deal with a foreign bank could meet with resistance from South African regulators, who may be keen to keep proceeds from a deal on home soil. Two of South Africa's biggest banks already have significant foreign ownership and analysts have indicated that the government may not want to allow a third.
Absa is majority-owned by the UK's Barclays, while Standard Bank is 20 per cent owned by the Industrial and Commercial bank of China (ICBC).
Africa is seen as becoming increasingly attractive to investors due to its abundant natural resources, massive population and rising personal incomes.
The principal banking services offered by Nedbank Group comprise business, corporate and retail banking, property finance, investment banking, private banking, foreign exchange and securities trading. The group also generates income from private equity, credit card issuing and processing services, custodial services, unit trust administration, asset management services and bancassurance.
Headquartered in Sandton, Johannesburg, Nedbank Group has large operational centres in Durban and Cape Town, which are complemented by a regional branch network throughout South Africa and facilities in other southern African countries.
Nedbank's share price surged more than four per cent yesterday on news of HSBC's reported interest.