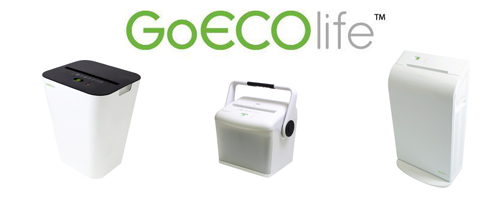 Lexon Technologies, Inc.has announced its intention to merge with INTEK America, Inc., a leading consumer branded supplier of environmentally-responsible product lines based in Rancho Dominguez, California.
A letter of intent has been released today under which INTEK shareholders will receive newly issued shares of Lexon and own 80 percent of the combined entity. INTEK's management team will assume operating and managerial control upon completion of the reverse merger. The Letter of Intent is non-binding and final completion of the reverse merger will be subject to due diligence and shareholder and board approval.
INTEK is a large scale manufacturer/distributor of consumer branded products and sells its merchandise via the big box retail and dealer channels in the United States, Europe, Asia and elsewhere.It's core brand, GoECOlifeTM, launched in 2009, offers eco-friendly products for the home, office, and everyday living.
INTEK introduced the world's first line of commercial and personal "green" paper shredders under the GoECOlife brand. The GoECOlife remanufactured toner cartridge line was conceived in collaboration with Lexon and is set to launch in the next two months.
"We are truly excited about the synergies that both companies share with each other," said James Park, CEO of Lexon Technologies. "With combined revenues of over $30,000,000 for the past fiscal year 2009 and strong growth projections for 2010, we now have the platform and momentum to be a viable middle market company.
"The main stimulus for this reverse merger was the tremendous growth potential of the GoECOlife brand and the strong demand for the products associated with this brand. We are also inherit the proven sales experience and existing business relationships of INTEK to sell our toner products to their existing big box retailers as well as through their entire sales network."
Based in La Mirada, California, Lexon has a 35,000 square foot factory with the capacity to manufacture 50,000 cartridges per month and recycles 350 different models of toner cartridges.