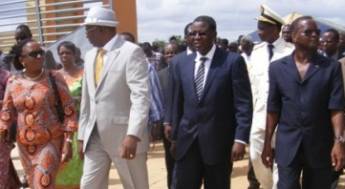 The African Development Bank has financed a new hospital in Tenkodogo, Burkina Faso.
The new hospital, fully equipped with 200 beds, is valued at an estimated €31 million and was financed entirely by the African Development Bank (AfDB). The project is part of the government's healthcare support programme in the east-central and northern regions of the country, and will serve people who formerly had to travel up to 160 kilometres for treatment in hospitals in Ouagadougou. 
Medical staff will now be better equipped to manage healthcare delivery in the region as they strive to meet the Millennium Development Goals (MDGs), the hospital said.
Commenting, Burkina Faso's prime minister Luc Adolphe Tiao said: "Like the hospital in Ouahigouya, which the AfDB inaugurated recently and which has become the pride of the entire country, this high quality health infrastructure reinforces the vision of the government to provide each region with its own hospital."
At the recent inauguration ceremony, a local teacher and beneficiary of the project said: "The people are very happy to have this hospital and will make good use of it. This hospital will considerably help to improve the quality of healthcare and comes as a great relief to the people of the east-central region. Everyone is pleased because every service is available at the hospital. People will no longer have to worry about doing certain medical tests or seeking treatment for certain illnesses."