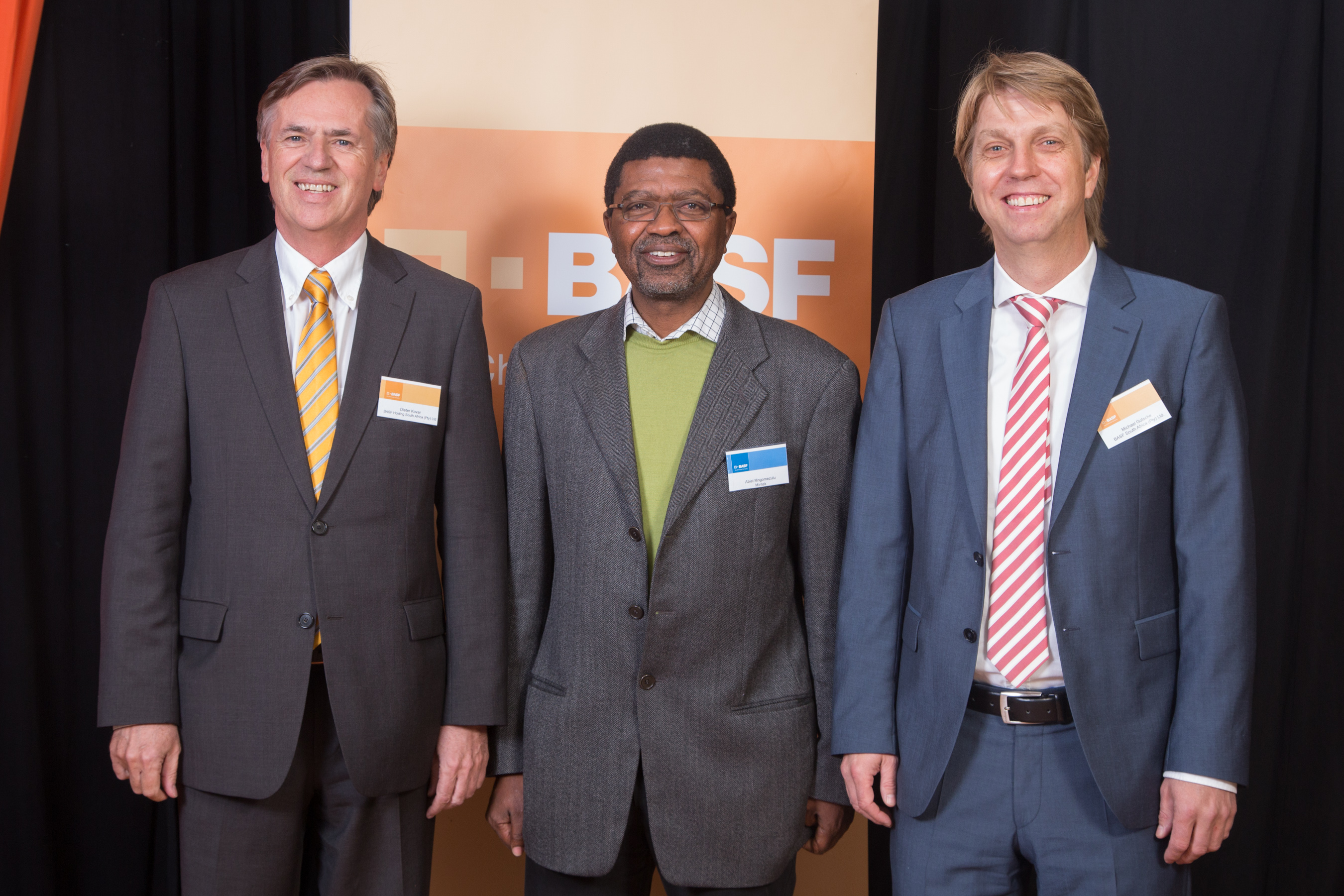 BASF, the world's leading chemical company launched its new laboratory for mining on June 23 in Johannesburg. The new lab is based at MINTEK, the South African mineral research organization.MINTEK is one of the world's leading technology organizations specializing in mineral processing and extractive metallurgy. The new laboratory will help BASF deliver specialist service for mining customers in the entire African continent, says Dr Dieter Kovar, Head of BASF's Business Center South Africa, & Sub-Sahara, and provide systems, tools, skills, and resources to better support customers in all fields of mineral processing and metal production.
Speaking at the official opening, Abiel Mngomezulu, CEO of MINTEK said that the new BASF laboratory is an important development for cooperation in mining projects in the continent. "Combining existing competences and assets will provide much needed innovative solutions for the mining industry," he said.
By end of 2013 a specialist team will be established to support customers throughout the continent with technical services for solid-liquid separation, hydrometallurgy, floatation, and agglomeration. "To find high quality ores and mine them in a sustainable manner has become increasingly difficult for our customers. BASF can offer inventive solutions for the whole value chain in mineral processing. With this new laboratory we are now closer to our customers and can further improve our technical service," said Dr. Michael Gotsche Regional Business Management Europe, Middle East Africa Global Mining Solutions.
Pictured (l-r): Dieter Kovar; Abiel Mngomezulu; Michael Gotsche