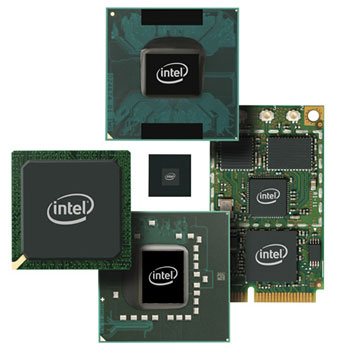 Second-quarter figures from Intel, the world's largest microchip maker, kicked off the technology results season with a bang.
With quarterly results expected from Google and chip maker AMD Thursday, IBM and Microsoft next week and Cisco in August, the next few weeks should reveal a great deal about the state of the economic recovery.
There is much excitement among investors as Intel beat analysts' forecasts hands-down, reporting second quarter revenue of $10.8 billion, up 34 percent year-over-year. The company also reported operating income of $4.0 billion, and net income of $2.9 billion compared with a loss of $398 million a year ago.
Intel said the results had been boosted by strong demand for its chips from manufacturers of both PCs and servers."Strong demand from corporate customers for our most advanced microprocessors helped Intel achieve the best quarter in the company's 42-year history," said Paul Otellini, Intel president and CEO.
"Our process technology lead plus compelling architectural designs increasingly differentiate Intel-based products in the marketplace. The PC and server segments are healthy and the demand for leading-edge technology will continue to increase for the foreseeable future."
Intel has also forecast improved revenues of $11.6 billion for the three months to the end of September. It plans to report its earnings for the third quarter of 2010 on Tuesday, October 12.