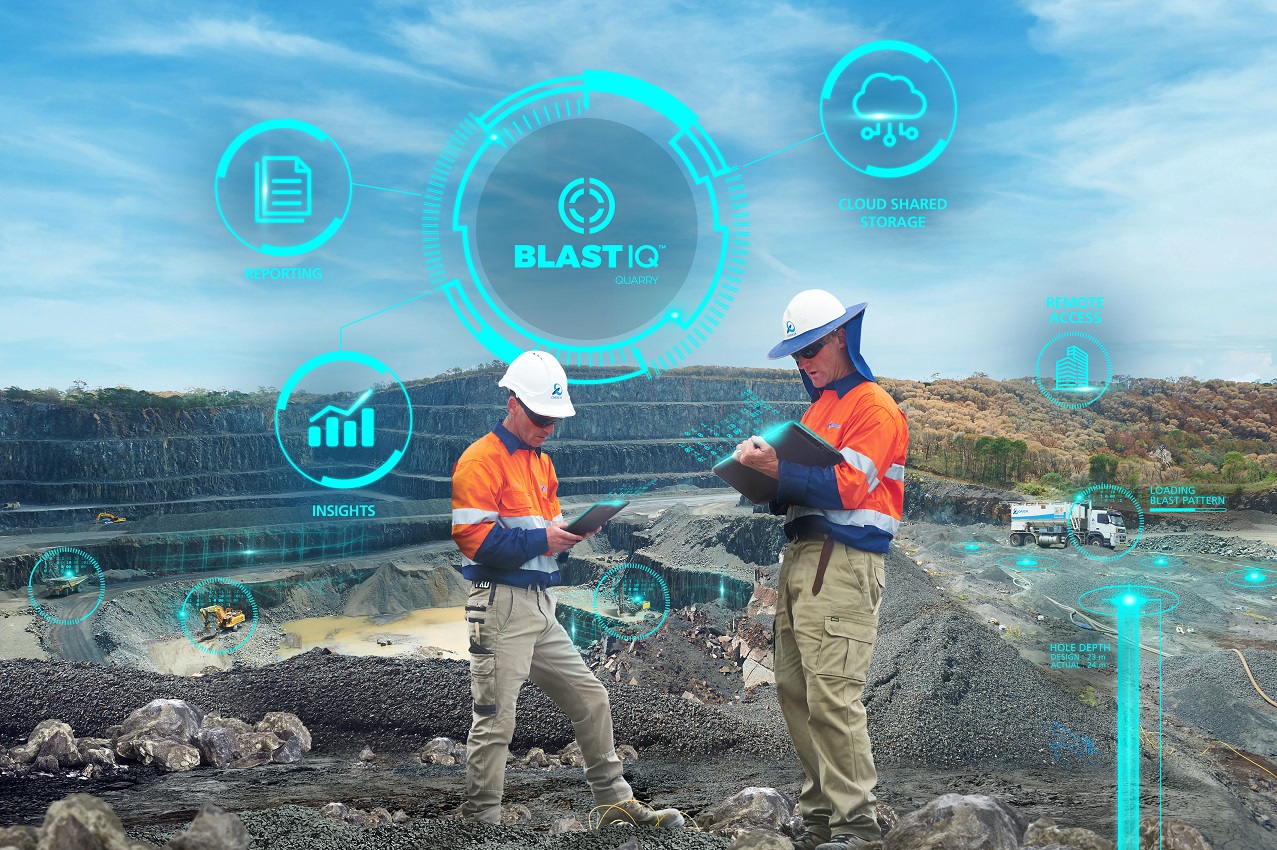 Orica (ASX: ORI) today released a new integrated digital solution for the quarry market to streamline and optimise blasting operations.

BlastIQ™ Quarry is a smart solution that harnesses the power of digital technologies to help quarry operators optimise their drill and blast activities in near real-time. Developed by Orica Digital Solutions, BlastIQ™ Quarry allows quarry operators to design blasts according to performance objectives and presents drill and blast insights for continuous blast optimisation.
Developed with customer feedback and deep blasting experience in quarry operations, the smart digital blast optimisation platform provides a single source of truth and delivers instant pre and post-blast insights. Instead of manually handling paper-based information, operators can now also collate their data digitally and derive insights to inform their drill and blast performance.

Head of Blast Design and Execution for Digital Solutions, Cu Luu, details the key benefits of the new blast control solution, saying: "Overall, BlastIQ Quarry is a powerful and comprehensive solution that can help quarries improve the efficiency of their drill and blast operations, reduce overall cost, ensure data accuracy, drive productivity, and maintain regulatory compliance. Its integrated and connected components provide a complete solution that delivers real results and drives continuous improvement for the industry."
Complementary applications to enable a synergistic workflow include the SHOTPlus™ blast design and modelling software; BlastIQ™ Mobile Lite which places blast designs and hole conditions in the palm of operators and engineers; and BlastIQ™ Insights which enables the tracking of key performance indicators and comprehensive document storage. These technologies work together to offer customers improved productivity with blast loading instructions and rules being instantaneously and digitally communicated to field operations to ensure the right explosive product and quantity is used at the right place and initiated at the right time.

Improved in-field blast quality control and assurance can be further achieved using the new BlastIQ™ Mobile Lite application through the efficient capture of auditable data direct from the bench. Blasthole condition captured in near real-time allows data to be shared between operations and engineering personnel from anywhere, empowering rapid decision-making and improved operational efficiencies. 

Integrating easily into existing operational systems and processes, the new BlastIQ™ Quarry solution can significantly improve blast quality control, eliminate rework and reduce excess drilling and explosives consumption, offering quarry operators the opportunity to confidently optimise their drill and blast activities, reduce costs, improve productivity, and manage regulatory compliance, ensuring the long-term success of their quarry operations.
More information on BlastIQ™ Quarry can be found at www.orica.com/blastiqquarry.