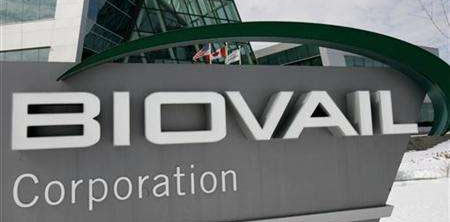 The merger will create a major Canadian-American player in the world of specialty pharmaceutical companies. Retaining the Valeant name, it will focus on four areas, including treatments for the skin and for neurology, and is expected to realize more than $175 million in cost savings by the second year.
Biovail shareholders will own about 50.5 percent of the new company, while Valeant shareholders will own about 49.5 percent. The company, to be based in Mississauga, Ontario, will have a significantly expanded presence in North America and operations in eight other countries.
In 2009, Biovail and Valeant had combined revenues of around $1.65 billion. The two companies also have about 4,400 employees combined; however, 15 to 20 percent of those jobs—or around 660 to 880 positions—are likely to be eliminated following the merger.
Executives from both companies were said to have begun working on a deal about six months ago following initial discussions of their products. Shareholders are expected to vote on the merger towards the end of the summer.
J. Michael Pearson, currently chairman and chief executive officer of Valeant, said: "This compelling combination will create tremendous value for stockholders of both companies as our business benefits from cost savings, greater scale, efficiencies from extending Biovail's corporate structure, and enhanced financial strength and flexibility.
"We are committed to delivering the anticipated cost savings benefits and, as we did with Valeant over the past two years, transforming the new entity into a diversified, specialty pharmaceutical company focused on growth and cash flow generation."
Dr. Douglas J.P. Squires, chairman of Biovail, said, "The combination of Biovail and Valeant creates a new leader in specialty pharmaceuticals by combining two highly successful management teams in our industry. Our Board is enthusiastic about the opportunities the combination will bring for shareholders and employees of both companies."
Pearson will serve as the new Valeant's chief executive officer. Bill Wells, currently chief executive officer of Biovail, will become the non-executive chairman.
Wells has said that Biovail always intended to add a second therapeutic area and international markets to its focus once it had solidified a position in specialty neurology, an area in which it has spent the last couple of years acquiring products.
The company is currently developing five drugs for the central nervous system—the most advanced of which is Staccato loxapine, which is designed to treat agitation in patients with schizophrenia and bipolar disorder. The Food and Drug Administration is due to make a ruling on the drug in the fall.