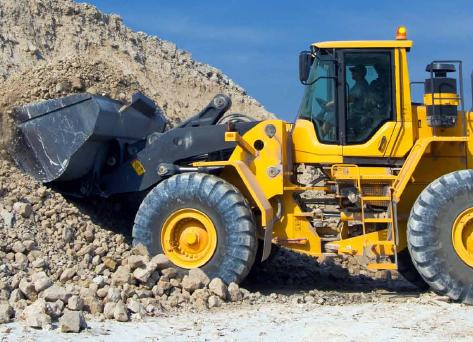 Winning the bid to host the 2022 FIFA World Cup has generated a construction boom in Qatar that is attracting interest from all over the world. One company that will be helping to ensure that demand for construction materials is met is Qatar National Cement Company.
Investment in infrastructure in Qatar is set to boom over the next few years as the Middle Eastern state prepares to welcome the world onto its soil for the FIFA 2022 World Cup. The event might yet be a decade away, but Qatar has already announced it expects to complete its first stadium by 2015—just three short years from now.
The state's $4 billion stadium building programme will see the construction of nine new eco-friendly football stadiums in total, as well as the expansion of three existing stadiums. Add to this projects such as the creation of the $3 billion Doha Metro, and it is clear that no time is being wasted in getting infrastructure programmes off the ground.
One company that will benefit hugely from all the construction activity is Qatar National Cement Company (QNCC). Established in 1965 by the Qatari government to produce sufficient ordinary Portland cement to meet demand, QNCC is now a major producer of ordinary cement, washed sand and lime. It manufactures and distributes ordinary Portland cement (OPC), sulfate resistant Portland cement (SRC), Portland pulverised fuel ash cement and hydrated and calcined lime.
If production figures are impressive now, they can only improve as 2022 approaches. The company's production in both OPC and SRC reached 3.8 million tons during 2010, with production of washed sand reaching 5.6 million tons. Both calcined and hydrated lime production reached 18.6 thousand tons.
Sales of all types of cement (OPC, SRC, slag blended cement and fly ash blended cement) reached 3.8 million tons during 2010. Sales of washed sand amounted to 4.7 million tons and sales of lime in both categories amounted to 17.2 thousand tons. QNCC has said it now wishes in particular to improve its sales of washed sand to maximise profitability within that particular segment.
QNCC's manufacturing facility is situated at Umm Bab, 82 kilometres from Doha—an ideal location when you consider the rich raw material deposits on the Western coast of Qatar. The facility is equipped with raw materials testing laboratories and water desalination plants processing 3,000 cubic metres of water per day to cater for the water needs of the cement plant and the residential employee compound. Other QNCC sites include a sand plant at Al-Rakiya, a gypsum quarry at Abu-Samra and a head office in Doha.
In 2011, QNCC began trial operations of its QR22 million calcium carbonate plant at the Umm Bab facility. Specialising in the production of calcium carbonate for use in water treatment operations, the plant has a production capacity of 250 tonnes per day, with operations to be supported in part by the Ras Girtas power station at Ras Laffan.
QNCC general manager Mohamed Ali al-Sulaiti said the company had entered into an agreement with Kahramaa, who will buy the calcium carbonate for a period of 25 years. "QNCC is carefully growing and expanding to play its national role in supporting the infrastructure development in the state, especially after Qatar won the bid for hosting the 2022 FIFA World Cup," he commented.
The company has now started taking primary steps to increase cement production capacity by replacing the old cement mills of plant 1 with a new cement mill, in order to meet the expected requirement of cement for the development of infrastructure needed for the hosting of the World Cup. Cement plant 4, completed in 2010, already has a capacity of 5,000 tons of clinker and around 5,500 tons of cement per day, with the company's total production remaining at around 12,000 tons of clinker per day and around 15,500 tons of cement per day. QNCC may yet further expand its cement production capacity, having declared its intention to focus all its efforts on enabling Qatar to become self-dependent in cement production in the near future.
QNCC has a firm reputation in the local area for its competent management, dedicated and professional staff and its support of the Qatari government and associated infrastructure plans. QNCC employees are well looked after, taking part in the various social upliftment activities of the Qatari government and regularly attending training and seminars to ensure they remain at the cutting edge of their industry. Excellent working conditions are maintained in plants, and sport facilities are provided to ensure employees remain in optimum health, along with a clinic and canteen facilities for use by all workers.
QNCC is also focused on encouraging Qatari nationals to join the company, in line with the state's policy of targeting nationals for employment in the workforce. QNCC contributes towards and supports national activities as part of its commitment towards the community, commensurate with the state policy, by contributing 2.5 per cent of its annual net profits towards social upliftment programmes.
However the company wishes to maximize its position as a supplier of construction materials during the construction boom, at the heart of QNCC's activities will always remain the principle of providing good quality products at reasonable prices. Its fleet of tankers will continue to provide prompt and efficient delivery and distribution of products to its customers—and the crucial role the company will ultimately play in the country's biggest ever sporting occasion will be clear for the world to see. www.qatarcement.com