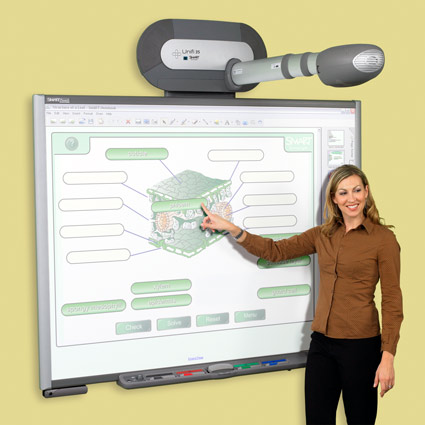 Calgary-based SMART Technologies Inc., a global producer of interactive whiteboards used in schools and businesses, has raised $660 million in the second-biggest initial public offering in the US this year. It is the biggest IPO by a Canadian technology company in at least a decade.
The company starts trading today on the Nasdaq Stock Market under the ticker SMT and will also be listed on the Toronto Stock Exchange under SMA. The proceeds will be used for acquisitions and to repay debt. Morgan Stanley of New York, Frankfurt-based Deutsche Bank AG, and Royal Bank of Canada in Toronto are as joint senior bookrunners for the offering.
Founded in 1987, SMART Technologies is a global provider of interactive whiteboards and complementary solutions to the education, business and government sectors.
Smart Technologies held almost half the global interactive whiteboard market last year, selling more than 360,000 units out of over 750,000 boards sold worldwide in 2009. The digital boards, which allow users to access the Internet, write in digital ink and share work, have been embraced by schools across North America, Europe and Asia, which account for 70 per cent of the company's sales.
Although the world market is expected to grow from $1.1-billion to $1.8 billion by 2012, according to UK analyst Futuresource Consulting, it's still a relatively small market. Further growth depends upon acceptance of the product by the corporate and government markets, which currently account for only 15 per cent of the company's business.
According to SMART Technologies, corporations have been slower to adopt its interactive whiteboards because they tie up employees' time with training sessions for devices most cubicle-dwellers would use sparingly.
Nancy Knowlton, President and CEO of SMART Technologies, will host a conference call on Thursday, July 15, 2010, to discuss the Initial Public Offering.
Conference Call Details:
When:                          Thursday, July 15
Time:                           1:30 p.m. – 2:30 p.m. EDT
North America:           (877) 312-5886
International:               (253) 237-1177