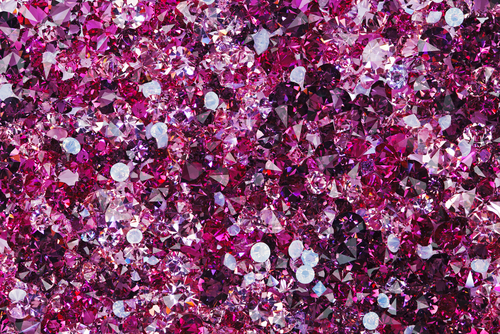 For the cool price of $83 million, well-known New York diamond cutter Isaac Wolf purchased the diamond known as the Pink Star.
Measuring 2.69 centimetres by 2.06 centimetres and set on a ring, the diamond, now renamed the Pink Dream by its new owner, was mined by De Beers in 1999, in an unspecified African country. The winning bid, which includes the cost of auctioneer Sotheby's commission, far surpasses the $46.2m paid for the Graff Pink diamond three years ago, which was half the size of the Pink Star.
"It's really extraordinarily rare," said Sotheby's David Bennett. "Very, very few of these stones have ever appeared at auction."
It took two years to cut and polish the diamond, which was 132.5 carat in its rough state. In its finished condition the Pink Star is 59.60 carat, more than double the size of the next biggest diamond in its class.
In a unique touch, befitting such a rare event, Sotheby's played the theme tune from the "Pink Panther" movie after the winning bid was confirmed.