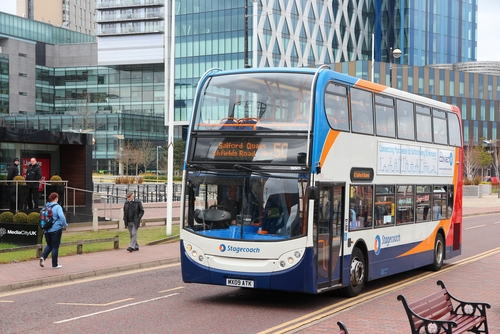 As it reported pre-tax profits of £98.5 million to 31 October, 2013, a rise from the £96.9 million it recorded at the same time in 2012, the company was keen to emphasis the growth potential of its megabus service throughout the UK, mainland Europe and the US.
Stagecoach chief executive, Martin Griffiths, commented: "We see significant potential to expand our presence in the US, where we already operate in 40 states. We are also considering opportunities to roll-out our premium day and overnight services to new locations."
Overall, the North American business remains on track to deliver a significant increase in its operating profit in 2013/14. For the period to 31 October, megabus.com North America posted a 229 percent rise in revenue, buoyed by growth in existing services and as it added networks in Texas and California.
While Stagecoach also drew attention to the fact that its rail operations have performed well over the last six months, it is the future growth of its megabus operations that has it particularly excited.