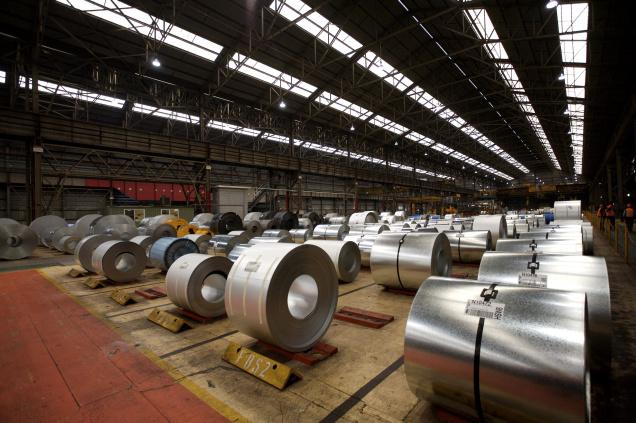 Bluescope and Nippon Steel have formed a $1.4 billion joint venture encompassing BlueScope's ASEAN and North American building products business.
The new 50:50 joint venture between Australia and Japan's largest steel makers is to be called NS BlueScope Coated Products, and will target expected growth in the $40 billion per annum building and construction sector in ASEAN and North America. BlueScope will receive approximately US$540 million in net proceeds through NSC's 50 percent acquisition, after allowing for taxes, minority interests and transaction costs.
The JV will also facilitate entry into new markets not currently accessible to BlueScope, including white goods manufacturers offering products to Asia.
BlueScope chairman Graham Kraehe, welcomed NSC's significant investment. "It clearly highlights the long-term strategic value created by BlueScope over many years. It's a great vote of confidence in our strategy, global reach, capabilities and our people. It will enhance BlueScope's growth and opens an exciting new era for the company."
The joint venture will comprise BlueScope's current building products businesses in ASEAN (Indonesia, Malaysia, Thailand, Vietnam, Singapore and Brunei) and North America (Steelscape and ASC Profiles). The footprint of this business also covers Myanmar, Cambodia, Laos and the Philippines.
BlueScope's managing director and CEO, Mr Paul O'Malley, said: "We chose to partner with NSC because it is one of the world's largest and most innovative steel companies. NSC brings access to new technology and a broader range of customers in new product areas, including an established customer base of Japanese companies operating in ASEAN, which opens new market opportunities for NS BlueScope Coated Products.
"Importantly, our two companies have worked together for many years and understand each other's technical expertise and business approach," O'Malley continued. "We have a 40-year association built on technology collaboration, with more than 65 projects completed together since 1970. So this joint venture starts with a solid foundation."
NSC representative director and president, Shoji Muneoka said: "NSC is delighted to be entering into this strategic partnership with BlueScope. This builds on our close relationship. The global building products business has strong momentum and is well positioned to benefit from future growth throughout Asia and the US. We look forward to working closely with BlueScope to expand the product and customer base to grow earnings and maximise value for both parties."
BlueScope will appoint the chief executive of NS BlueScope Coated Products, while NSC will appoint the chairman and a number of key executives to assist with business development and the introduction of new technology and products. The transaction is expected to complete in the March 2013 quarter, once regulatory approvals have been obtained.
The JV does not include BlueScope's building products businesses in Australia, China and India, or its Global Building Solutions business that operates across the world (including in ASEAN countries).