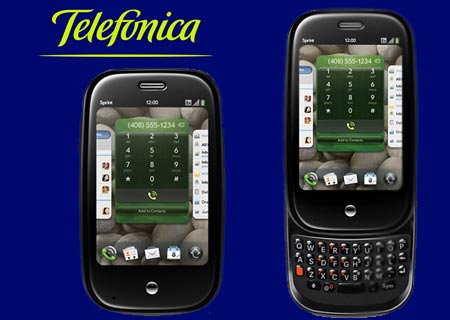 Spanish telecoms provider Telefónica has withdrawn its bid to acquire a further €7.15 billion stake in Brazil's leading cell phone company, Vivo, currently owned by Portugal Telecom.
Telefónica and Portugal Telecom each own 50 per cent of Brasilcel, a Dutch registered holding company which owns 60 per cent of Vivo. Brasilcel is also listed on the Brazilian stock market, where the remaining 40 percent of its stock is publicly traded.
The acquisition had been expected to go ahead, after appearing to have survived a number of complications, but Telefónica said simply in a stock market statement over the weekend that "the deal has been extinguished."
Telefónica's offer to Portugal Telecom had initially been accepted by 74 per cent of PT shareholders at a meeting in Lisbon on 30 June, but the Portuguese government used special voting rights to block the sale. José Sócrates, the Portuguese prime minister, said that a presence in the Brazilian market was "strategic and fundamental for the development of Portugal Telecom."
The European Court of Justice subsequently ruled that the government's intervention was invalid, as it contravened the principle of the free movement of capital within the European Union, but the Portuguese government is undeterred in its opposition to the deal.
South America is emerging as a battleground for telecoms growth, with sales in European domestic markets declining. Telefónica's revenue in Spain fell 3.9 percent in the first quarter, while revenue from Brazil and its other Latin American businesses rose 4.2 percent. Portugal Telecom finds itself in a similar situation, with domestic wireless revenue falling 6.5 percent in the first quarter while revenue from its Brazilian wireless business rose 26 percent.
Full control of Vivo would increase Telefónica's leadership in the Brazilian wireless market, where the number of cellphone subscribers rose 15 percent last year, as well as producing cost savings by merging Vivo with its fixed-line Brazilian business, Telesp.
According to its terms and conditions, the offer expired on 16 July, with Telefónica closing that door behind it. That may be the end of a chapter, but the story may yet have another twist.
It has been suggested that Telefónica might now seek to dissolve Brasilcel so it can make a direct offer for the outstanding shares in Vivo. Alternatively, Telefónica has also previously threatened to launch a hostile bid to take over Portugal Telecom, if the Vivo bid failed, but such a move is likely to encounter even stiffer resistance from the Portuguese government.