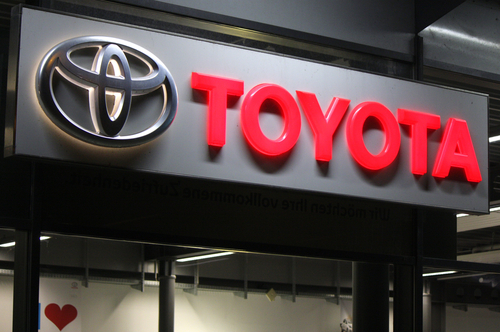 The figure represents a two percent increase on Toyota's sales figures for 2012 and placed it 270,000 vehicles ahead of its closest rival, General Motors (GM). It also comes at the start of a year during which time the company hopes to see 10.32 million vehicles worldwide.
This marks something of a turnaround for Toyota, which had suffered in recent years from reputation issues following a series of recalls and safety issues, events that saw more than 14 million vehicles recalled in the US alone.
Toyota's sales growth has been strong internationally, especially its Lexus and Prius hybrid models, although it saw sales in its domestic market fall.
Nevertheless, the three largest carmakers are all regarded as having had a strong 2013, what with GM having sold 9.71 million vehicles and Volkswagen 9.5 million over the course of the year, and the figures have been greeted as an encouraging sign of health for the global automotive sector.