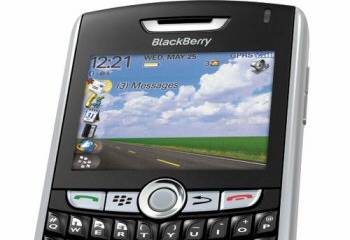 The United Arab Emirates has announced it is banning BlackBerry messaging, email and internet use.
The government claims the ban is due to security concerns because encrypted data sent on the devices is sent abroad, where it cannot be monitored for illegal activity. It says it is cracking down solely on the BlackBerry because it is the only smartphone that automatically sends users' data to servers overseas.
Analysts say this makes BlackBerry messages tougher to monitor than ones sent through domestic servers that authorities can access more easily.
Saudi Arabia's government has now followed suit, also announcing a ban on BlackBerry instant messages.
It is feared that banning activity on such a popular device could jeopardise business efforts in the region, particularly those of overseas professionals. The BlackBerry is also popular among the UAE's younger generations.
The UAE's decision will prevent hundreds of thousands of BlackBerry users from accessing online content from October. As yet it is unclear whether the ban will also extend to foreign visitors with roaming services.
Government censors in both the UAE and Saudi Arabia routinely block access to media deemed to carry content that is contrary to the nations' Islamic values or that could provoke political unrest.
BlackBerry's maker, Research In Motion, is based in Ontario, Canada. It is currently focusing on countries including India, the UAE, Indonesia and Brazil as expansion in North America slows. The company's revenue from outside North America and the UK nearly doubled last quarter as its sales in the US dropped by seven per cent.