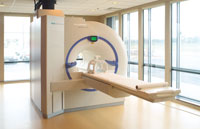 Insight Imaging, based in Lake Forest, California, and Center for Diagnostic Imaging, based in Minneapolis, Minnesota, today announced plans to merge.
Together, Insight and CDI will form one of the largest medical imaging and related services organizations in the US, with a footprint of 116 fixed centers in 25 states and 90 mobile MRI and PET/CT units. The transaction is expected to close in July.
The combined company will be headquartered at CDI's current offices in Minneapolis, though the management team intends to maintain a presence at Insight's California office for the foreseeable future.
"Bringing Insight and CDI together is the right thing to do for patients and customers across the country," said Robert Baumgartner, who will be executive chairman of the board of the combined organization.
"Although our services are provided locally, this merger provides our collective team with the opportunity to share best practices, continue to affect public policy in a positive way for our patients, further develop close payor relationships, expand clinical services, leverage combined financial strength, and improve efficiencies: all necessary elements in today's healthcare environment."
Tom Tomlinson, currently CEO of CDI, will become the combined company's new CEO. "Tom's extensive experience and proven track record of growth and leadership, both within the imaging business as well as in other industries, will help our organization continue to grow and prosper," said Baumgartner.
"We are bringing together two companies dedicated to excellence in clinical quality and patient care," said Tomlinson. "We share a foundational commitment of bringing to our communities high quality, easily accessible radiology and related services through partnerships with physicians and hospitals. Together, we look forward to continued growth and success."