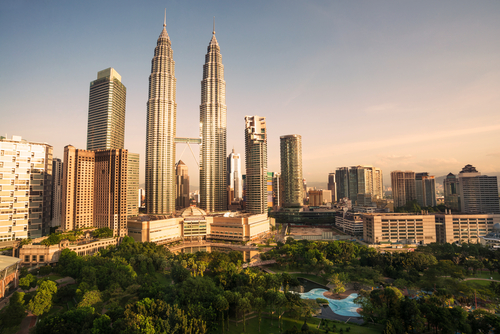 As part of what is the biggest investment in Malaysia by a British company in the past year years, Weir Group will build a new foundry, machine shop and rubber processing plant south of Kuala Lumpur.
The foundry and machine shop will expand Weir's production of high-quality castings, while the rubber line will increase the group's ability to meet growing demand for Linatex, a 95 percent natural rubber product used in the mining industry. These operations will see the company's workforce in the country more than double to 1,000.
The announcement followed a meeting between Prime Minister David Cameron, Malaysian Prime Minister Datuk Seri Najib Tun Razak and Weir Group chief executive Keith Cochrane. The move was welcomed by Mr Cameron following a meeting with the Malaysian prime minister. "This is yet another sign of a UK company winning in the global race. The Weir Group is a fine example of Scottish engineering excellence and their expansion highlights the crucial role it plays around the world."
Mr Cochrane said the investment represented an important step in the development of Weir's global supply chain capability. "Throughout our time in Malaysia, Weir has been impressed by the quality of trained staff, technical support and the reliability of source materials. This expansion demonstrates our confidence in Malaysia as a long term source of high quality products for our customers around the world."