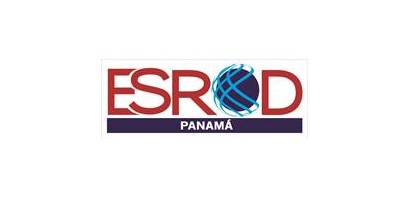 Grupo ESROD
About
INVERSIONES GRUPO ESROD, SA . is a company established under the laws of the Republic of Panama since 2009, initially it was dedicated to the integration business with companies and investors interested in establishing businesses and investing in Panama, with a multidisciplinary team of professionals in different fields (lawyers, financiers, etc.) to facilitate the establishment of these companies in Panama.
Starting in 2015, we started with the distribution of Rapiscan Brand products in Panama, then starting in 2019, we increased our distribution coverage in Guatemala, Belize, El Salvador and Nicaragua in all lines of the Rapiscan brand and other products. of the security industry. Currently we also distribute the brands AS&E, HERBERT SYSTEMS and others.
 
TOCUMEN STRATEGIC PARTNERS
When GRUPO ESROD, S.A. in collaboration with Rapiscan Systems participated in the tender of X-ray security equipment for the new terminal (T2) of Tocumen International Airport, we never imagined the challenge that it would represent. We did it thinking about the growth and future of our client Tocumen international
And therefore, in consortium with Rapiscan Systems we decided to implement the best and most efficient solution for the inspection in your BHS system that a terminal like Tocumen needs. Our offering was the most efficient and highest speed Computerized Tomography (CT) system in the world. The RTT110 CT model made in the UK by Rapiscan Systems, can handle 1,800 bags an hour; its fixed Gantry system allows the lowest rejection rate. Proving Tocumen International Airport's choice of awarding the tender to our consortium to be right. Today the baggage handling system of the new Tocumen terminal is the most efficient in Latin America with baggage handling / hour capabilities far superior to terminals operating in the region.
In addition to the computerized tomography inspection system, we installed the first 10 lines of TRS (Tray Return Systems - Automatic Inspection Tray Recovery System) systems in Latin America for passenger and hand luggage checkpoints. With this, Tocumen will be at the forefront of the most demanding regulated non-intrusive inspection solutions in airports in the world.
From explosive trace detectors to conventional X-ray systems and Rapiscan Systems brand CT scanners, the ESROD GROUP accompanies the Tocumen terminal as the reliable supplier that becomes a strategic partner for compliance with the future growth objectives of this terminal.
Calle 52 and Elvira Méndez Mezzanine
 Office 112
 Panama City
 Panama