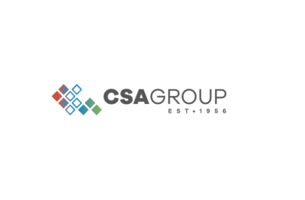 CSA Group
About
CSA Group is a proud team member of the consortium that carried out the Program Management and Construction Management for the Tocumen International Airport Expansion Program, and provided design oversight, inspection services, construction oversight, and cost control services.
CSA Group is an international consulting firm that has been in business for more than 60 years with offices in Panama, Mexico, New York, New Jersey, Pennsylvania, Maryland, Washington DC, Florida, Puerto Rico, and US Virgin Islands.
They aim to transform their client's needs into reality by offering comprehensive solutions through their core services – Program Management, Construction Management; Architecture, Engineering, Environmental; and Response, Recovery and Resilience. The synergy between their multi-discipline groups enhance projects with a seamless delivery of multiple services while providing a depth of experience and resources in a single source firm.
The market segments they service include airports, seaports, institutional, industrial, housing, hospitality, commercial, education, healthcare, surface transportation, rail, energy, and disaster response. They are there throughout the life of your projects from planning through operation using standard contracting, design-build, and P3 contractual arrangements. CSA Group is committed to making the world a better place by developing stronger, more resilient facility and infrastructure solutions.