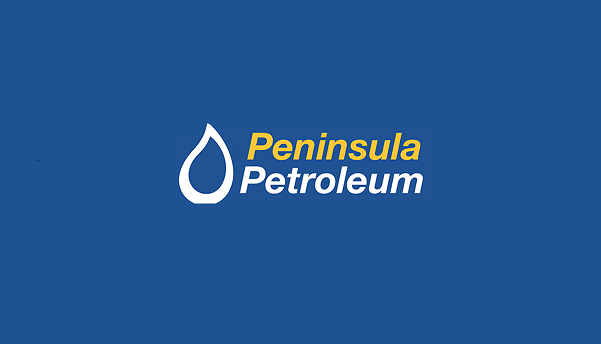 PENINSULA PETROLEUM
About
Peninsula was established in Gibraltar in 1996 and is a leading global marine service, storage and supply business. Due to its origins and continued presence in the Strait, Peninsula has built a strong relationship with Algeciras Port which has helped position the Bay as a stalwart for vessels entering or leaving the Mediterranean. Peninsula currently holds the largest storage position in Algeciras Port making it a fully integrated part of its operation. 
Algeciras is Spain's busiest port and a key transhipment hub for the Iberian hinterland. Its strategic position encouraged Peninsula to expand into the Algeciras market in 2013 where it quickly grew into a leading physical supplier. Paired with its global network, Algeciras has enabled Peninsula to offer the best loading options and barge fleet in the area as well as quality supply flexibility.  
Active cooperation between different players in the Bay has led to the development of an ecosystem of operators and supply options. Together they have created a world class hub which collectively benefits from developments made by all the individual parties. Recently, Peninsula has introduced a series of upgrades to its fleet including a new build 8,000 dwt supply vessel, and the largest dedicated marine fuel shuttle tanker in the market. These constant upgrades support Peninsula's Algeciras operation as an integral marine fuel blending, storage and distribution hub servicing key locations such as Barcelona, Malta and Las Palmas. It also helps develop and evolve the Bay area making it a very attractive hub in the Mediterranean.
As Peninsula looks beyond bunkering to further develop its services, it has bolstered its physical storage, shipping capabilities and quality control. The company has been implementing a long-term business strategy to develop its offering to meet ever changing client and industry demands. All of this has been done in line with the company's conservative risk management strategy which has put Peninsula in a very strong position to continue to integrate and offer smart solutions. 
Peninsula saw the IMO 2020 low sulphur marine fuel cap as an opportunity, rather than a hurdle, to highlight its exceptional supply chain platform and offer customers comprehensive solutions across multiple locations. For the last year, Peninsula has been successfully supplying VLSFO in Europe, the Americas and Asia to its customer base. Peninsula's focus on the importance of supply chain control and logistics has seen the group increase its strategic storage positions globally, which today includes almost one million cubic meters of terminal capacity worldwide.
Owner and CEO John A. Bassadone said, "The Bay will always take pride of place in Peninsula's history. Not only is it Peninsula's original home, it is also mine. Having a strong relationship with the Port of Algeciras has allowed us to create one of the most engaging marine fuel hubs in the world. It is testament to the ports and the operators in the area that Algeciras is best in class when it comes to marine fuel supply and services."
Peninsula's vision is to lead the marine energy's transition to a sustainable future. It has already navigated many industry milestones and tailored its strategic direction accordingly to continue its journey of growth to become the leading marine service, storage and supply business globally. Peninsula is in a unique position to proactively identify the signs of change in the industry and the economy and quickly implement pioneering solutions. 
Bassadone concludes: "We are incredibly fortunate to have the facilities and structure of Algeciras Port on our doorstep and we look forward to continuing our relationship with the Port Authorities to ensure the continued success and development of the Bay."
Our Services
Physical Supply Ports