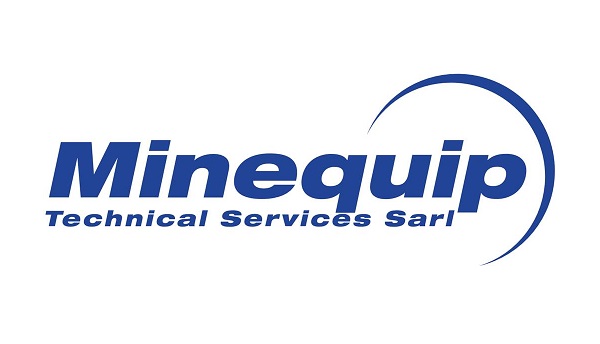 Minequip Technical Services SARL
About

Minequip was founded in 2008 to service the construction and mining industry in DRC. For 13 years the company has continued to grow and establish itself as a leader in the sector, transitioning from a supplier of new and used equipment and parts to a full-service distributor offering rebuilt machines and components, technical maintenance, support, and consultancy services. Minequip is also a licensed distributor. of multiple global brands including Flexco, Atlas Copco, Lincoln Lubrication and many others (listed below)

 
GENERAL: 
Minequip Technical Services SARL, provide Product Technical support throughout the range.

Additional to the range of Products provided, Minequip Technical Services can assist with pricing and supplying on other procurement solutions for certain range of products.  

Minequip Technical Services SARL Product supplied have been through various test periods at the mines for various items and therefore believe that the products supplied are of a world leading standard in quality and performance.

Technicians are available for any further information required on the range of products provided.

For further information on each individual division or technical support, please find below is the list of companies we represent and the services we offer
COMPANY PRODUCTS / SERVICES PROVIDED


 
1. FLEXCO – Sole Agency
FLEXCO Belt Fasteners

Conveyor Belt Cleaning Products

Impact Beds

Belt Skirting

Conveyor Accessories

Supply, Installation, Maintenance Contracts for above
2. PROBE/AC DELCO/ DELCO REMY – Sole Agency
Long Life Maintenance Free Batteries

Starter Motors

Alternators
3. HYDRAULIC HOSES – Sole Agency
Hydraulic Hoses (On-site hydraulic hose making facility)

Hydraulic Fittings

Hydraulic Crimping Machines
4. ATLAS COPCO POWER TECHNIQUE – Sales and Service Distributor
Power Generators

Mobile Air Compressors

Light Towers

Compaction Equipment

Concrete Equipment

Light Construction & Demolition Equipment

Dewatering Pumps

Portable Specialty Equipment
5. LORBRAND – Sole Agency
Conveyor pulleys

Conveyor Idlers / rollers

Conveyor weigh scales
6. BAFOKENG HYDRAULICS ZAMBIA – Sole Distributor
Hydraulic Cylinder Repairs and Manufacture

Less than 90mm Dia – 6,000mm lengths

90 - 660mm Dia – 2,600mm lengths

1,200mm Dia – 12,000mm lengths

Grinding and Re-Chroming facility

Service Exchange Optional for Contract Clients

Coded Welding certified personnel

Collection and delivery of cylinders

Design and Construction of Hydraulic power packs
7. LINCOLN LUBRICATION SA – Sole Distributor
Automated Lubrication Systems

Oil Circulation System

Workshop Set-ups

Pressol – Manual Lubrication

Pressol – Garage/ Workshop Equipment

FMT – Diesel Equipment

Fast Fill Systems for Diesel

Fast Fill components

Supply, installation and Site Maintenance Contracts for above.
8. RUBBER LINING APPLICATIONS
Application of pre-cured rubber sheeting

Stock availability: 3.0mm – 25.0mm

Rubber types available: 40 Shore/60 Shore/ GP45 natural rubber

Specialised rubber available: Butyl/ Nitrile/ Neoprene

Application of cold splicing applications and mechanical splices using Flexco systems

Fully trained applicators for on-site applications
Pulley rubber lagging applications and Ceramic pulley lagging services are available.
9. MaptSoft   
INSPECTION, REPORTING, MAINTENANCE SCHEDULING AND DISTRIBUTION OF DATA EASY TO THE PEOPLE THAT NEED TO KNOW.
10 . NORDBAK           
11. HELLA Mining
Surface and Underground (Fixed lighting and lighting on mobile machinery)           
Worklights

Single and Multi-functional lights

Beacons

Fixed lighting

Accessories

Electronic components
Customized lighting designs

Field trials

Field testing
Minequip Contacts:
Adry Nzonzimbu
Managing Director
Mobile: +243 81 815 1582 (DRC)
E-mail:     adry@minequip.biz
Riaan Roberts
Technical & Sales Manager
Mobile: +243 81 709 6916 (DRC)
E-mail:     riaan@minequip.biz