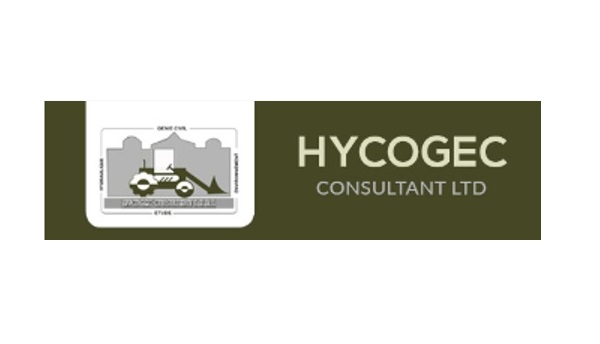 HYCOGEC CONSULTANT LTD.
About
HYCOGEC CONSULTANT Ltd is a dynamic Rwandan registered company since 2006. The Company Head Quarters are located in Kigali-Rwanda, whereas our activities are spread over the whole country and the sub region.
Our Company has been created in the context of the general expansion of Rwanda's economy which has promoted a development of Infrastructures; which has in turn, brought in strong requirements in skilled personnel.
 
HYCOGEC Consultant has the capacity and enough experience to carry out consulting services such as Project Identification, Feasibility studies, Detailed technical studies & design, Preparation of Tender Documents, Assistance in the Tendering process, Supervision of construction works, Project Management and management  and Provision of Technical Assistance  in different areas such as Road, Bridges &Transport Construction, Rehabilitation and Maintenance projects, Buildings & Housing projects, Water Supply System, Physical planning, Irrigation, Dams and Marshland development,  Hydraulics and Environment.
 
Our aim is to contribute in addressing the problem of lack of qualified and competent personnel observed in various areas of civil engineering, especially in design and supervision using few national available elements to train others and sometimes by hiring external consultants to fill in the gaps.
We are committed to developing and providing safe and effective services that meet applicable regulatory and customer requirements.
Contacts: +250788316643/+250788448560
Email: Info@hycogecrwanda.com, hycogec@ymail.com
Website: www.hycogecrwanda.com