Established in 2016, AfrixMark Group SARL has become a leading authority in Healthcare Technology Management (HTM) services, conducting rigorous technical and quality audits of medical devices, constructing robust healthcare infrastructure from sustainable materials, and distributing an extensive range of top-tier medical devices and cutting-edge energy solutions.
 
Our exceptional offerings are currently making an impact in key markets:
 
- In the Democratic Republic of Congo, we've proudly served distinguished entities such as Kamoto Copper Company, KICO SA, Mumi SARL, Metalkol SA, MMG SARL, Kamoa Copper SA, and the Ministry of Health and Prevention.
- In Mali, we've collaborated with Sadiola Gold Mines.
- In Côte d'Ivoire, our expertise has benefited Agbaou and Bonikro Gold Mines.
- In Egypt, we've proudly contributed to the success of Sukari Gold Mines.
- Across the seas in Mexico, we've played a pivotal role in the healthcare landscape, most notably with San Javier Hospital.

 
Our sights are set on expanding our reach to Botswana, with the goal of establishing a strong presence there.

 
At AfrixMark, our overarching mission is to offer tailored solutions that cater to the unique needs of the African continent across all our domains.


Bolstered by our unwavering commitment and expertise, we are well-equipped to provide world-class medical devices, unmatched biomedical engineering services, construction of resilient prefabricated and sustainable buildings, and innovative energy solutions. Our competitive pricing, unwavering dedication to product quality, and on-time delivery set us apart.
 
AfrixMark aspires to be your preferred supplier, whether you are part of the private or public sector, with a focus on delivering excellence in healthcare, technology, and energy solutions.



Bureau de Kolzewi :
       N°76, Av. du 30 Juin, Q. Mutoshi, C. Manika
       Rép. Dém. du Congo – Kolwezi
       Phone : +243 81 66 66 195
       Email : info.rdc@afrixmark.com
Company Logo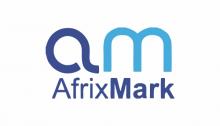 Company Email
info.rdc@afrixmark.com