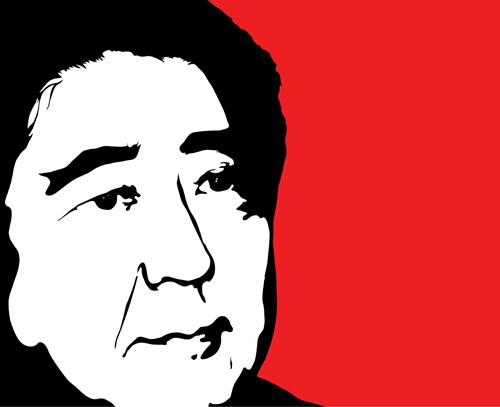 On 26 December, 2012, Shinzō Abe took office to become Prime Minister of Japan for the second time, and in doing so once again became head of government of the third largest world economy by GDP. In the year since his return to power, Prime Minister Abe has perhaps been most synonymous across the plant with the term 'Abenomics'.
A portmanteau of Abe and economics, Abenomics refers to the economic policies advocated by Prime Minister Abe, policies aimed at expanding the economy of Japan, boosting its annual GDP growth, through a combination of measures including aggressive quantitative easing, an increase in public infrastructure spending and the well-published devaluation of the yen.
During the global recession Japan suffered a particularly severe loss in real GDP, with 2009 seeing it fall 5.2 percent against a global average of 0.7 percent, and a 27 percent reduction in exports. Naturally this resulted in an increase in unemployment and an almost complete suspension of major infrastructure projects.
With a target of resolving Japan's macroeconomic problems, Prime Minister Abe's government went to work immediately by introducing a raft of monetary and fiscal policies, and economic growth strategies in the hope of encouraging public investment. Specific policies have included inflation targeting at a two percent annual rate, correction of the excessive yen appreciation, setting negative interest rates and the expansion of public investment.
So, based on what we have seen over the last twelve months, is it safe to say that the adoption of Abenomics has been a success? While the yen has indeed depreciated, to the point that it was 25 percent lower against the US dollar in the second quarter of 2013 compared to the same period in 2012, what has this meant for the citizens of Japan?
For starters the country's unemployment rate has lowered from 4.0 percent in the final quarter of 2012, to 3.7 percent in the first quarter of 2013, a small yet positive continuation of a recent trend. Abenomics meanwhile has certainly helped Japan's stock market, which has risen by 55 percent in the past year, and consumer spending has helped push first quarter economic growth up 3.5 percent annually. Taken at face value all of the above evidence is cause for optimism, optimism that has seen Prime Minister Abe's approval ratings soar to 70 percent of the electorate who consider him to be the architect behind Japan's progress away from recession .
There have however been plenty of voices quick to warn of the long term negative effects of Abenomics. From the moment the policy strategy was announced some critics immediately highlighted the risk of hyperinflation, the collapse of the yen and the simple fact that the plan might do little to reserve Japan's deeply entrenched deflation.
From the opposite side of the political benches in Japan, Democratic Party of Japan President Banri Kaieda has been very vocal about several measures of Prime Minister Abe's economic plans and the administration's plan of inflation targeting, claiming that it could eventually result in a drop in real wages should jobs and salaries only increase marginally.
European Central Bank policymaker, Jens Weidmann, was another to express his concern, stating that government interference and pressure on the Bank of Japan could endanger their independent and may even lead to currency wars. This was a view shared by Russian Central Banker, Alexei Ulyukayev, who raised the possibility that other countries might follow Japan's lead and engage in destabilising devaluations.
While these initial fears have yet to be realised, controversy continues to surround Prime Minister Abe and his flagship economic policy. In October 2013 he made the announcement that he would raise Japan's sales tax in April 2014, from five percent to eight percent. This is projected to increase again to ten percent in 2015, with the fear being that this rise will halt recovery as higher prices fail to be matched by higher wages. The International Monetary Fund has also since predicted that Japanese economic growth will slow from two percent to 1.2 percent in 2014 due to the hike.
So, even with Abenomics creating several positive changes in Japan's fortunes over the last year it is clear that the country continues to face considerable challenges and risks in the adoption and execution of its Prime Minister's grand plan.
These are still early days for Prime Minister Abe and his economic strategy. What is equally true is that almost the entire developed world will find itself entering into 2014 with near-zero interest rates. These countries would like nothing more than to be able to reverse this trend and if Japan shows that such a radical approach like Abenomics achieves this it will be very encouraging for all concerned.