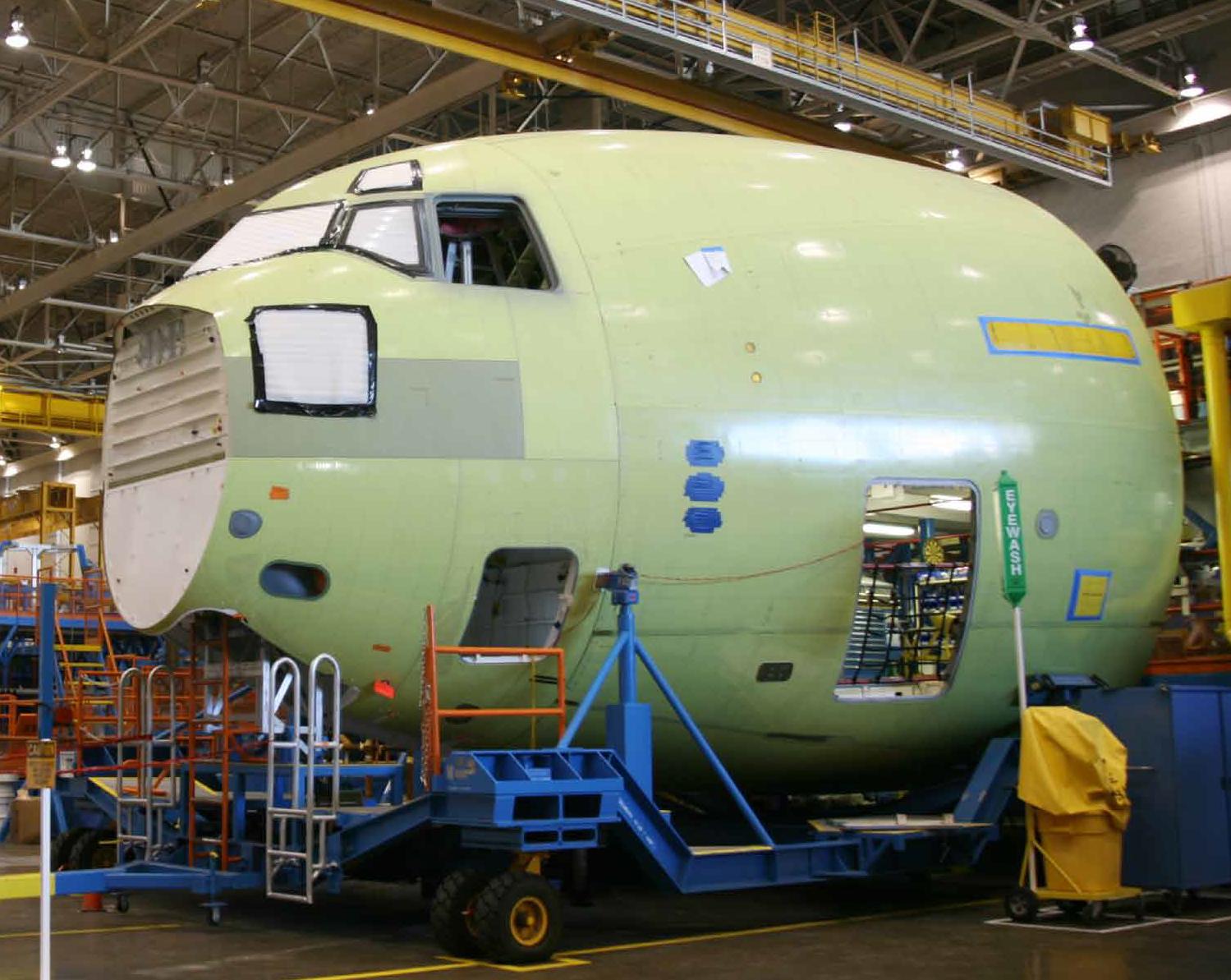 With competition heating up in the aerospace and defence manufacturing sector, businesses are having to completely rethink the ways in which they go to market.
Written by: Arsenin Rodriguez
The aerospace and defence sector is typically very resilient to economic downturns. Long product development and production programmes, and an often predictable order pipeline, help the industry maintain a more stable business when compared with other discrete manufacturing sectors.
But a number of factors, including increased variability in civil aviation orders, budget cuts in government defence spending, the rise of new competitors from emerging markets, and new regulations governing materials and energy efficiency, are threatening the resilience of the sector. A combination of these challenges are leading aerospace and defence companies to rethink their business strategies in the light of better business efficiency, rationalisation, and performance.
As seen in a recent IDC Manufacturing Insights survey, many aerospace and defence companies are responding to these market pressures by pursuing a 'shrink-to-grow' strategy aimed at excelling on a few profitable core activities, therefore improving their time-to-market and exploiting growth opportunities more proactively. To do this, manufacturers in the aerospace and defence industry are implementing a well-balanced strategy that combines cost containment with growth opportunities.
Part of this transition involves a change in direction from products to services. At the same time, competition is heating up—with emerging newcomers rivalling well-established traditional players. While demand is pretty stable, governments and civil airlines are cutting budgets and becoming more stringent in terms of fulfilment needs. In this context, aerospace and defence organisations need to completely rethink the way they go to market.
The first and most important process they need to improve is their ability to understand where the market is going by improving their demand planning and forecasting. This is particularly important for aftermarket services and spare parts.
More than 80 per cent of aerospace respondents in the survey want to sustain growth by selling more added-value services on products. Attempting to create a competitive edge, aerospace and defence firms have sought to provide their clients with repair, maintenance and overhaul services. The end goal is to create a more engaged relationship and improve customer fulfilment.
Aftermarket services, and maintenance, repair and overhaul (MRO) activities, are becoming the areas on which aerospace and defence manufacturers will focus to sustain more growth and gain profits. The most critical challenge is learning how to profitably manage the fast-paced business environment required by MRO and aftermarket services. Guaranteeing components/spare parts availability on demand, managing a network of distribution centres, forecasting sparse demand items, implementing postponement initiatives and delivering constant global customer service levels all represent new capabilities at which this industry has to rapidly become excellent. The ability to optimise and manage inventories properly is vital.
However, product innovation still remains key. In aerospace winning products are those that offer maximum reliability, low cost of ownership and performance. Nearly 70 per cent of aerospace and defence organisations plan to invest in product innovation over the next three years, with greener environmentally friendly products another key driver.
The aerospace and defence sector is one of the most heavily regulated in the world, and companies see compliance mandates as a primary driver for environmental initiatives. While in many other sectors, regulations are often seen as a burden, for aerospace and defence they provide business opportunities instead (such as forcing airlines to revamp their fleets).
The resulting supply chain complexity from this regulation and product/service innovation has led more than 90 per cent of aerospace and defence manufacturers to focus cost containment initiatives primarily outside the four walls of their enterprise. Their key strategy is primarily focused on reducing the number of suppliers and shortening and optimising the supply chain.
Internally, aerospace and defence manufacturers understand the inadequacy of their current IT systems. They need to overcome the current system fragmentation and encourage a more collaborative environment with greater visibility and intelligence of information, internal to the enterprise and external along the value chain.
The IDC Manufacturing Insights survey found that in nearly 70 per cent of cases, information needed to take important decisions on product or service innovation is stored in too many different IT systems. In addition, the research showed that the fast decision-making required by the modern aerospace sector requires strong integration with partners along the value chain, which organisations responding to the survey do not think they have.
In particular, nearly 60 per cent of aerospace respondents believe that their ERP in place does not support the business well in enabling faster decision making. They believe that implementing collaborative or social networking-style features on their ERP will impact future business achievements. In fact, 85 per cent of aerospace respondents said they need these new features to help speed up business processes and rapidly adapt processes to change.
Aerospace organisations recognise the importance of modernising traditional IT, leveraging what IDC calls the "four IT forces": cloud computing, social business, mobility, and big data analytics. Indeed, the vast majority of respondents believe that the four IT forces will change the way they work in the near future. IDC Manufacturing Insights expects aerospace organisations to make foundational investments in these technologies to improve the value of their IT systems and in particular their ERP over the next three years.
Based in The Netherlands, Arsenin Rodriguez is director of Business Consulting Extended Solutions, EMEA, at Infor.  He has extensive experience in the aerospace and defence sectors. www.infor.com