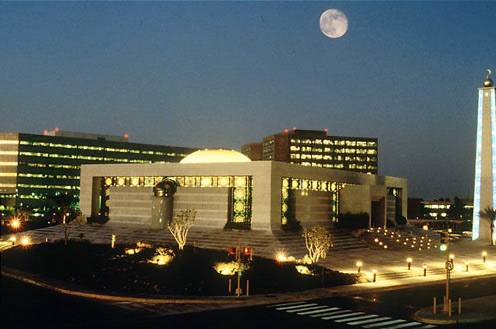 French industrial gases company Air Liquide has said it will invest $450 million in two global-scale hydrogen production units to supply Saudi Aramco with hydrogen for its planned Yanbu refinery.
Saudi Aramco's refinery will be located in Yanbu Industrial City, on the west coast of the kingdom. The new incorporated Red Sea Refining Company will process 400,000 barrels of heavy crude per day when the facility is completed in 2014.
The two hydrogen production units will have a total production capacity of 262 million cubic feet per day.
The supply contract is for 20 years, with two options to extend it for five years each time.
Pierre Dufour, senior executive vice president of the Air Liquide Group supervising the Middle East Zone, said: "With this new global scale project in Saudi Arabia, Air Liquide demonstrates its capacity to meet the growing needs of its long-term customers, particularly in the main industrial hubs. The outsourcing of the hydrogen needs of such a big refinery is a first in the Middle East and representative of a long term trend in this zone.
"This project also reinforces our strategic and growing presence in the Middle East, where we continue to develop our industrial gas infrastructure in support of the evolving energy sector, a growth driver for Air Liquide."
Air Liquide Arabia, Air Liquide's local joint venture partner, will finance the full investment through a mix of new capital and loans, with Air Liquide contributing 55 per cent of the new capital.
Air Liquide owns 55 per cent of Air Liquide Arabia, with two Saudi companies—Industrialization and Energy Services Company; and Rushaid Petroleum Investment Company—holding the remainder.
Air Liquide operates in 75 countries worldwide, with around 42,300 employees and onemillion customers.
In the Middle East, the company is present in Egypt, Lebanon, Kuwait, Oman, Qatar, Saudi Arabia, Syria and the United Arab Emirates, where the group has its Middle East headquarters.
With 600 employees in the region, Air Liquide plans to invest around $1 billion in the Arabian Gulf area over the next five years.
The group currently operates 200 hydrogen units worldwide, of which 50 are large units. It also operates the leading hydrogen network in the world, with more than 1,800 kilometres of pipeline globally.