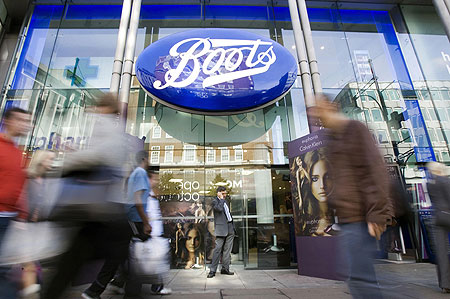 European pharmacy chain Alliance Boots has signed a strategic deal with China's Nanjing Pharmaceutical Company, it has been announced.
Under the terms of the deal, Alliance Boots will acquire a 12 per cent stake in Nanjing Pharmaceutical for approximately £56 million (RMB560 million). On completion of the transaction, Alliance Boots will be the second largest shareholder in Nanjing Pharmaceutical with board and operational management representation. Nanjing Pharmaceutical Group Limited will continue to be the largest shareholder in the Chinese company.
Nanjing Pharmaceutical is the fifth largest pharmaceutical wholesaler in China with sales of around £2 billion (RMB20 billion) in 2011. In its home province of Jiangsu, it has operating distribution centres in 12 cities across eight provinces and one autonomous region.
Alliance Boots first entered the Chinese pharmaceutical distribution market in 2008 through its Guangzhou Pharmaceuticals Corporation joint venture, which operates in complementary geographies.
Executive chairman of Alliance Boots Stefano Pessina commented: "We are delighted to be partnering with such an established player in the Chinese pharmaceutical market and believe there is huge potential in working together to create a great healthcare distribution network.
"This agreement builds on the success we have already had in China and further strengthens our commitment to the country as well as our willingness to play an active role in the evolution of the market in partnership with the authorities and key players. We believe that this strategic investment marks an important step in our long term development in Asia."
UK-based Alliance Boots has a presence in more than 25 countries and employs over 116,000 people. The company has pharmacy-led health and beauty retail businesses in 11 countries and operates more than 3,330 health and beauty retail stores, of which just over 3,200 have a pharmacy.
Alliance Boots' pharmaceutical wholesale businesses supply medicines, other healthcare products and related services to more than 170,000 pharmacies, doctors, health centres and hospitals from over 370 distribution centres in 21 countries.