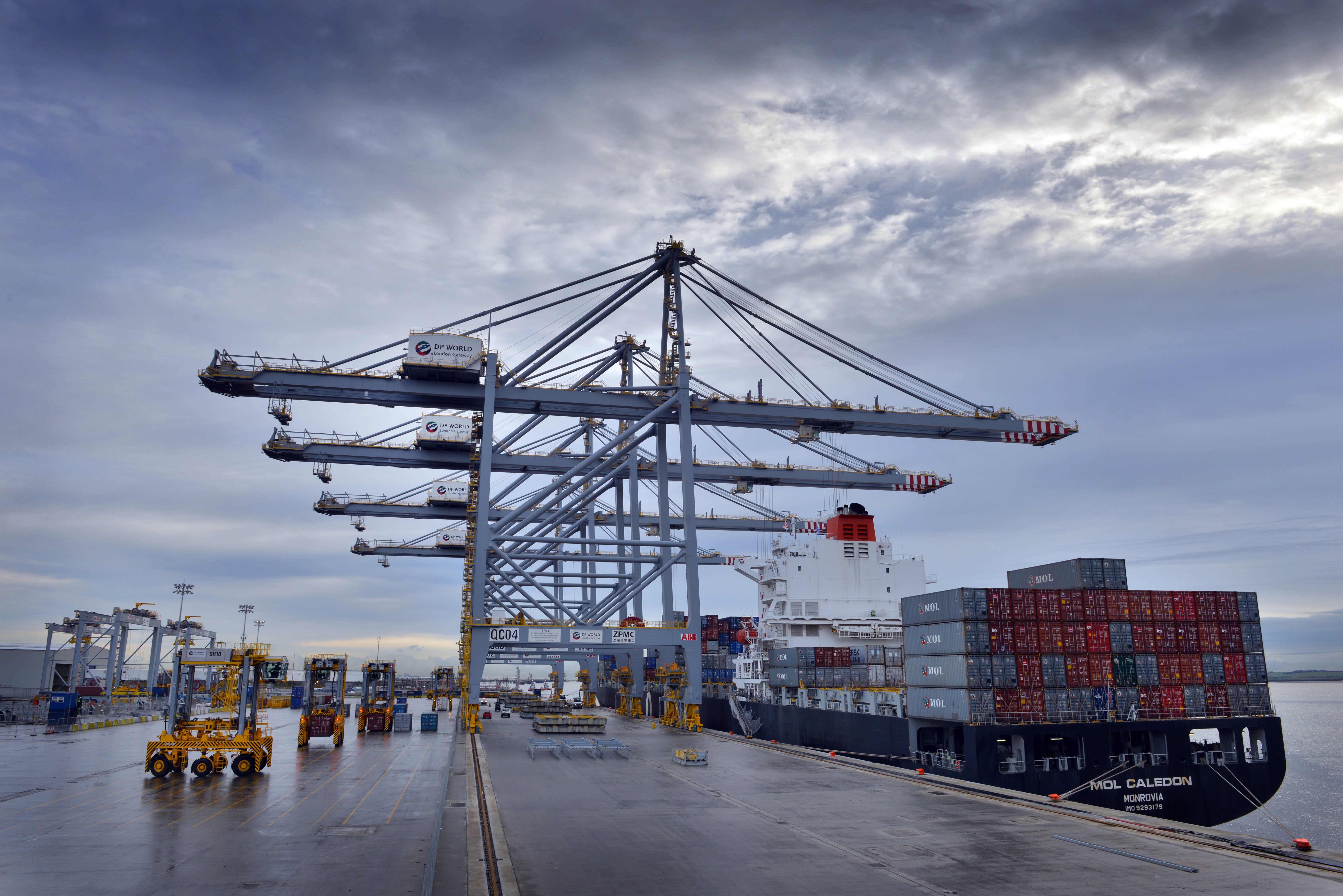 Britain's new global shipping port welcomed its first scheduled vessel, the 'MOL Caledon' from South Africa on Thursday, November 7.  After more than a decade of planning and construction across three square miles of development, DP World London Gateway deep-sea port is now open, providing British exporters and importers with a more efficient way to ship globally, at less cost. The £1.5billion facility at Thurrock, Essex, is 20 miles downriver from London. London Gateway is modelled on DP World's flagship Jebel Ali facility in Dubai, which has been voted 'Best Seaport in the Middle East' for 19 consecutive years.
Dredging of a 100 kilometre channel  in the Thames estuary started in 2010 – now the port is now operating with its first berth open. When fully developed London Gateway will provide 2,700 metres of quay, six deep-water berths with depth alongside of 17 metres, 24 giant quay cranes and an annual capacity of 3.5 million TEU. Over 30 percent of the containers moving through the port are expected to go by rail.
It is estimated that the development will create 27,000 jobs in London and south-east England, and contribute £2.4 billion a year to its economy. On Thursday the 'MOL Caledon' was welcomed by DP World Chairman Sultan Ahmed Bin Sulayem, Vice Chairman Jamal Majid Bin Thaniah, Group CEO Mohammed Sharaf, Chairman of MOL Liner Junichiro Ikeda, and shipper representatives JFH Hillebrand MD David Mawer and Chingford Fruit MD Gavin McNally, together with other senior executives.      
London Gateway is located closer to major population centres of London, Birmingham and Manchester than other ports that are capable of handling the world's biggest ships. The new port will reduce transport costs for exporters and importers by reducing millions of trucking miles from supply chains. The port also provides 21st century infrastructure for shipping lines that are building bigger ships.
DP World, a leading global port operator with more than 65 marine terminals across six continents including new developments, built Britain's new port for today's and the next generation of ships. Known as 'ultra large container ships' (ULCS), they are up to 400 metres long and can carry over 18,000 shipping containers.
The first scheduled ship to dock at the port, operated by MOL Liner, received exports and delivered containers carrying a variety of cargo, including fruit and automotive parts. The MOL Caledon is part of the South African Europe Container Service (SAECS), which is made up of a consortium of shipping lines including MOL, Maersk, DAL and Safmarine.