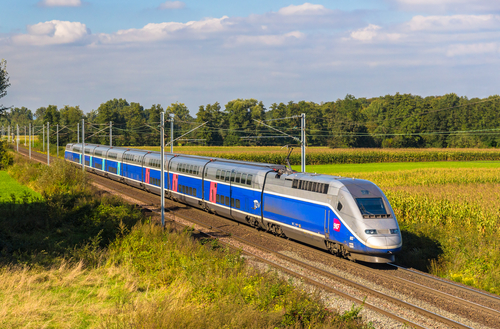 Following reports that General Electric (GE) may wish to acquire Alstom, the maker of TGV high-speed trains, Siemens approach the board of the French company to signal what it called its "willingness to discuss future strategic opportunities".
It has since been reported in French newspapers that Siemens is offering Alstom half of its train-making business and some cash in return for Alstom's business that makes turbines for the energy industry, according to the report.
Shares in Alstom jumped eleven percent this past Thursday after a report said that GE was prepared to pay $13 billion for the firm. Neither company has formally acknowledged takeover talks, but French politicians have expressed concern over the prospect of a foreign firm buying Alstom, which is one of the nation's biggest engineering companies. One of France's biggest private-sector employers, Alstom has some 18,000 staff based across the country.
As well as making trains and signalling equipment it also makes turbines for the power industry.
"Alstom continues and deepens its strategic reflection and will make a further announcement no later than Wednesday, 30 April, morning," the company said in a statement.