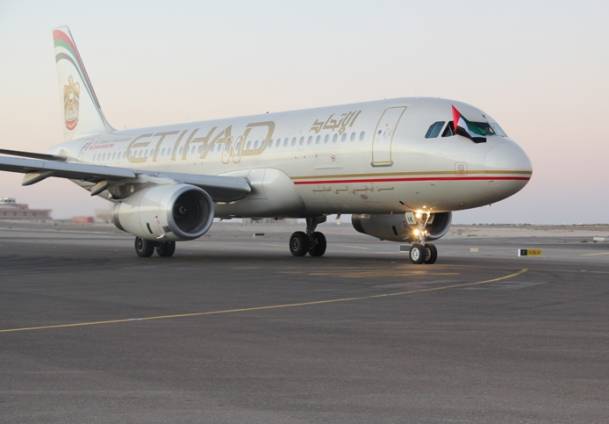 Etihad Airways, the national airline of the United Arab Emirates, has confirmed its acquisition of a 2.987 per cent stake in Ireland's national carrier, Aer Lingus.
Etihad said the purchase reflected its desire to forge a commercial partnership with Aer Lingus, believing this could lead to significant commercial benefits for both airlines.
Etihad Airways operates 10 flights a week from Abu Dhabi to Dublin and has carried more than 750,000 passengers between the two destinations since it began flying the route in July 2007.
The airline has a premium lounge at Dublin Airport, an engineering maintenance facility and has conducted recruitment drives across Ireland. It also recently renewed its sponsorship of the Gaelic Athletic Association, signing a five-year deal.
Etihad has strategic codeshare partnerships with 34 airlines around the world.
Abu Dhabi-based Etihad began operations in 2003, and in 2011 carried 8.3 million passengers. The airline serves 84 passenger and cargo destinations in the Middle East, Africa, Europe, Asia, Australia and North America, with a fleet of 66 Airbus and Boeing aircraft, and 100 aircraft on order. Etihad also owns nearly 30 per cent of airberlin, Europe's sixth largest airline, and 40 per cent of Air Seychelles.