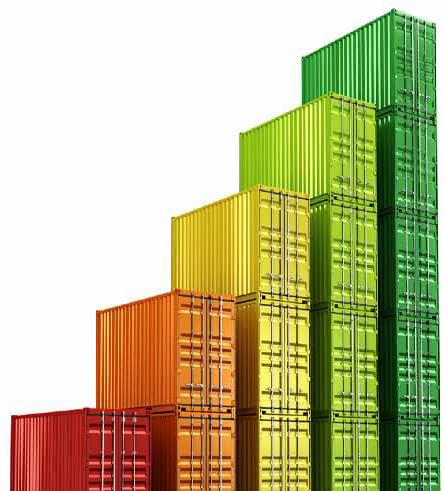 Businesses that export grow by almost a third in just two years, according to new research from Barclays.
Businesses generate an average growth of 30 per cent after exporting for just two years, according to new research from Barclays.
Carried out among 1,500 small businesses in the UK, the research reveals the rapid benefits of exporting, with 29 per cent experiencing a positive impact on their bottom line within just six months of expanding into international markets. Eight in ten (82 per cent) businesses experienced a positive impact on their bottom line after two years of exporting.
The research comes as Barclays recently launched a unique proposition, Business Abroad, which provides the tools and know-how that businesses need to start trading internationally with confidence.
Increasing the number of businesses that export is vital to the recovery of the UK economy and to boosting job creation. Nearly a third (31%) of businesses that currently sell overseas have recruited an extra 15 people each on average as a direct result of exporting. This includes many smaller SMEs employing a few extra members of staff, and a small number of fast growing SMEs taking on much larger numbers.
Given the positive impact on the bottom line of a business, it's perhaps not surprising that 31 per cent of those who currently export are planning on branching into new markets in the next year and a further 24 per cent in the next two years. And, with continuing uncertainty in the eurozone, businesses are looking for export opportunities further afield. Nine out of the top ten countries listed as targets by businesses exporting for three years or more are outside of Europe, with Hong Kong, India, China and Australia topping the list.
Beyond business growth, almost nine in ten (87 per cent) businesses claim there are other benefits to exporting, including having greater confidence in the longevity of the business (44 per cent), increased productivity (37 per cent), stronger innovation (28 per cent) and a longer lifespan for their products and services (27 per cent).
"Winning business overseas is a vitally important way for SMEs to prosper and help the economy grow out of recession," said Steve Cooper, vice chairman of Barclays Business Banking. "Our new research shows that in the challenging domestic market, exporting provides attractive new revenue growth for businesses of up to a third, boosting the bottom line and supporting job creation."
In addition to launching Barclays Business Abroad, Barclays has also joined up with UK Trade and Investment to help small businesses trade internationally – from securing their first international customer to setting up an overseas operation.
Lord Green, Minister for Trade and Investment, said: "Boosting the UK's export performance and supporting the growth of small and medium sized enterprises are key parts of our plan for growth that will help us secure a stronger, more balanced and resilient economy. The Government wants to see a further 100,000 British businesses exporting by 2020 and is committed to helping businesses of all sizes take their products and services to new markets overseas."
Barclays customer Sharda Glass was established in 2006 and now exports its architectural glass to the USA, Europe and Middle East. Neil Sharda, director and owner said, "I started exporting five years ago and have seen an incredible impact on my bottom line. I first started exporting to Dubai and Qatar, and then a year ago won the contract to supply the new World Trade Centre in New York. As a result of my move into exporting, I've been able to move into new, larger premises. I travel abroad regularly and I believe building good relationships with clients is the key to continuing and growing my business abroad."
*          *          *
Barclays Business Abroad is a one stop shop to help businesses start trading overseas. It offers free access to expert guidance, advice, workshops and tools, as well as discounts on international products and services. To find out more call 0845 301 6308 or visit www.barclays.co.uk/barclaysabroad.