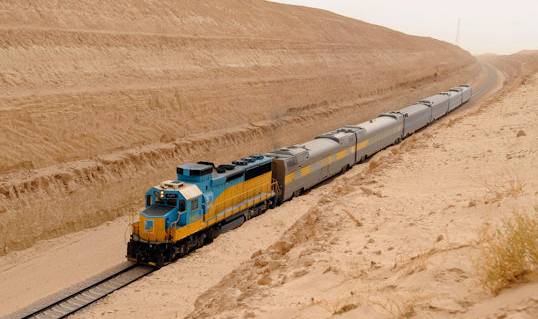 Saudi Arabia has received bids from six groups hoping to build four stations along a 450 kilometre high-speed railway line in the country.
Firms involved in the bidding include the German transport group Deutsche Bahn, Italy's Astaldi, the UK's WS Atkins,France's Alstom, Austria's Strabag, and Singapore-based ST Engineering Ltd.
Each company has teamed up with a Saudi partner to compete for this phase of the Haramain High Speed Rail link. The high-speed railway will link the cities of Makkah and Madinah to the Red Sea coastal city of Jeddah, a key entry point for millions of pilgrims, and to King Abdullah Economic City, currently under construction in Rabigh.
The railway, which is expected to carry at least three million people a year, aims to ease the congestion on the road linking the two cities during pilgrimages and reduce the duration of the trip.
The six consortia that submitted their bids for the high-speed Haramain rail are Al Arrab Alliance, Al Mabani General Contractors, Freyssinet Saudi Arabia Consortium, Nesma and Partners Contracting Co. Ltd., Saudi Binladin Group and Saudi Oger Ltd.
The $1.4 billion in contracts will involve laying tracks, installing signals, and communications, operation and maintenance.
Upon completion of construction, the bidder is required to operate and maintain the entire infrastructure for 12 years.
Last year, UK firms Foster and Partners and Buro Happold were awarded a SR142 million (approx. €30 million) contract to design the four stations, while a SR6.5 billion (approx. €1.3 billion) contract was awarded to a group led by Al-Rajhi Group to conduct the civil works linked to the railway.